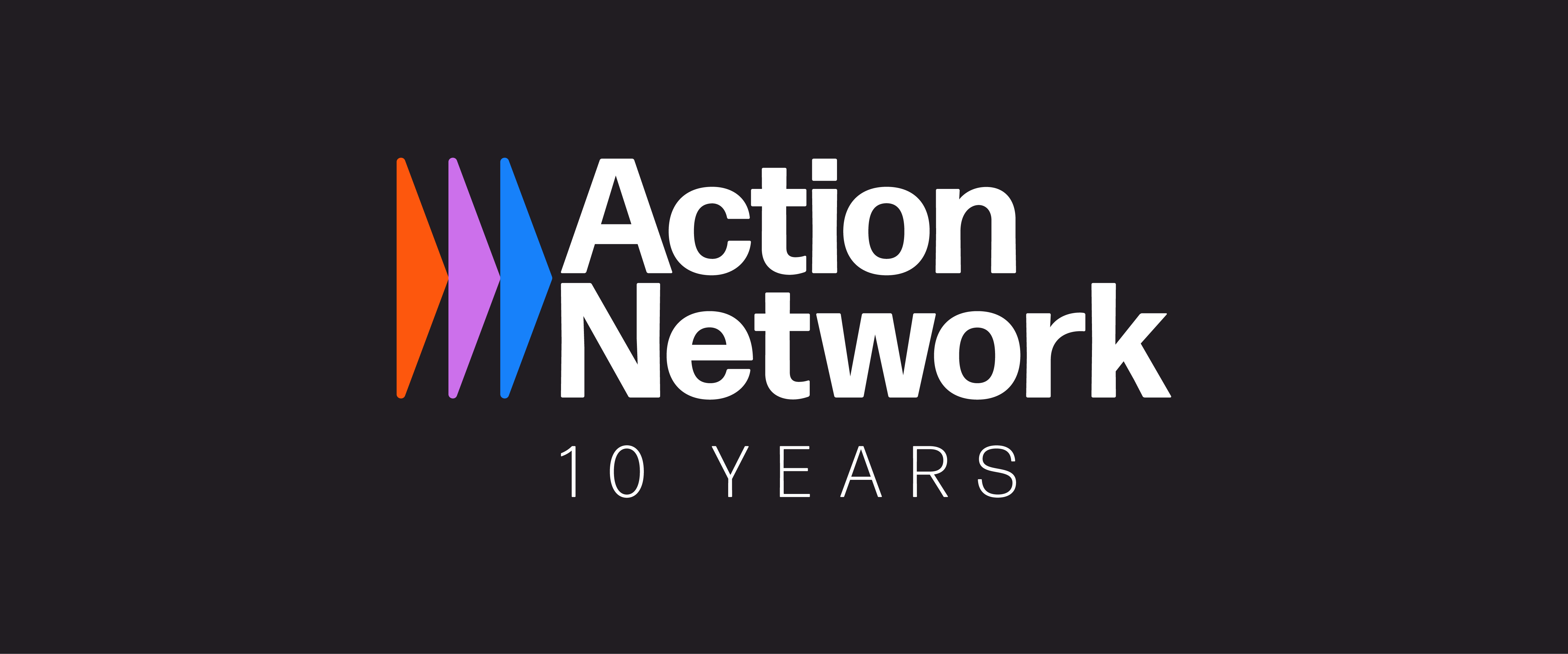 The Action Network toolset launched in September 2013 with a focus on building progressive power. It was more than just a toolset; it was a new way to build technology for the progressive movement. We built on our non-profit model, creating a new model of cooperative development. 
Ten years later, the results speak for themselves. Thousands of organizations use Action Network to mobilize communities, raise money, and engage supporters. The AFL-CIO, the Democratic National Committee (DNC), Daily Kos, and the Canadian Labour Congress (CLC) have joined as Development Partners, helping to shape the tool and make it work even better for the folks who use it every day.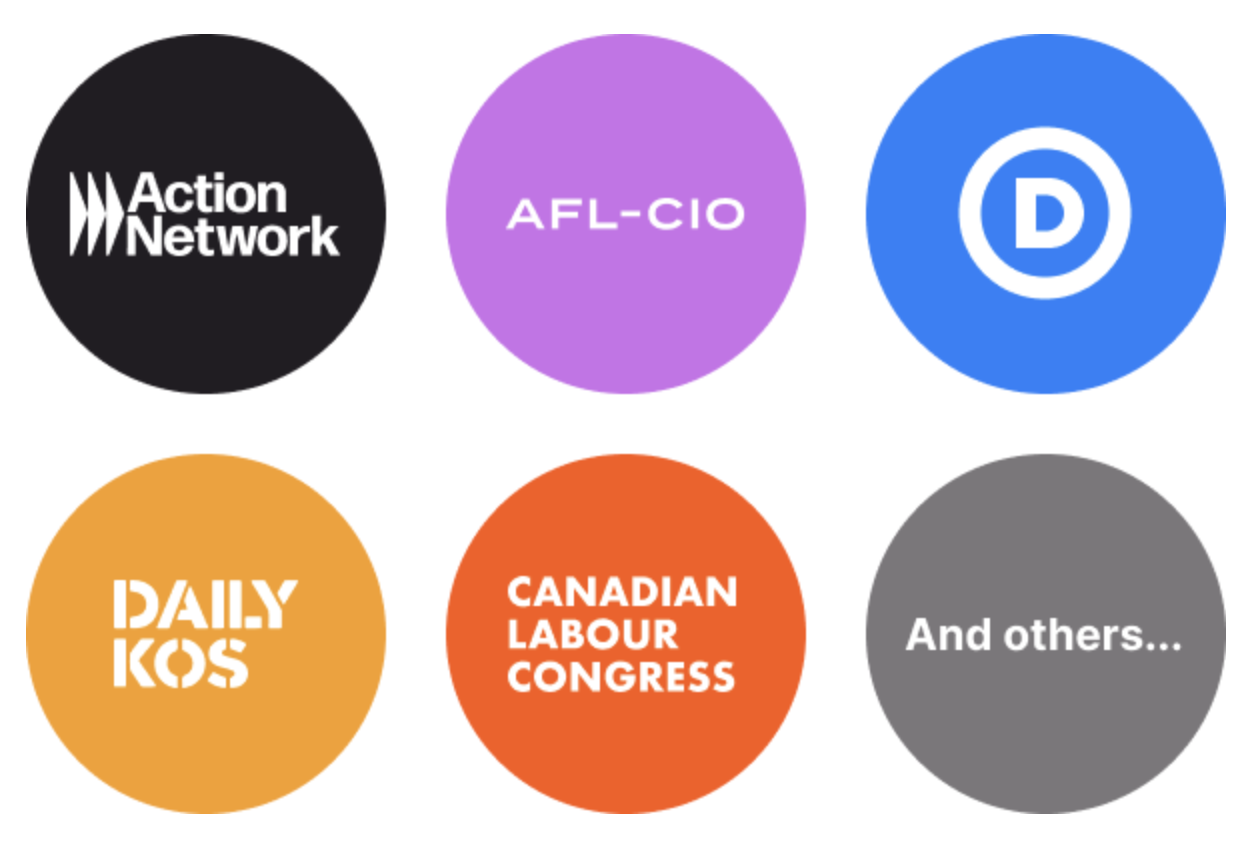 We owe so much of our success to our incredible partners, who have been essential to building out many of the features teams like yours use every single day. This blog serves as a brief history of the milestone moments that have made Action Network the premier toolset it is today.
Advocacy Automation with Ladders
May 2017
The Ladders feature was one of the earliest and most impactful expansions of the Action Network toolset to emerge from the cooperative development model. Built with organizers from the AFL-CIO, Ladders allow you to create supporter journeys with a combination of emails and mobile messages that your supporters will receive when they take action. You can simulate a conversation with your supporters through different ladder rungs depending on their engagement or where they live and custom wait times between emails and mobile messages. 
The (New & Expanded) ActBlue Sync
April 2020
Developed hand-in-hand with the DNC, this feature expanded on our existing ActBlue sync to allow you to track your ActBlue donation data to specific emails you send through Action Network, break donation statistics out by email test variant, track and target ActBlue express lane donors, and much more. Progressives have used the ActBlue sync to raise millions of dollars for candidates and organizations since 2020.
Read more about the ActBlue sync here.
Mobile Messaging
April 2020
April 2020 was a huge month for Action Network. We launched our Mobile Messaging tool, built with Daily Kos, to make mass mobile messaging as easy as sending email, with advanced features including segmentation, automation, and testing built-in. With Mobile Messaging, you can mobilize your supporters with dual-channel engagement, follow up an email invite to donate with a text reminder, provide a text-to-take-action keyword to gather signups quickly at events, survey your supporters, send audio, video, or image files with MMS, and much more.
Read more about Mobile Messaging and sign up for our next live demo here.
The Action Network & Action Builder Integration
June 2021
Action Builder is an organizing tool designed for organizers on the go, giving them needed information at their fingertips to identify and develop leaders, track assessments, and much more. With the Action Network & Action Builder Integration, your mobilization tactics like emails, mobile messages, fundraisers, and more go hand-in-hand with building power and structure in person with your supporters. A supporter signing a petition is good, and then sharing that petition with their friends is better, but your supporter plugging into your organization and working with their neighbors and community to affect change is best. This integration gives you the ability to build out a seamless mobilizing-to-organizing pipeline for your organization.
Read more about the Action Network & Action Builder Integration here.
The Deliverability Dashboard
February 2023
Deliverability is your email arriving in the inbox of the recipient as intended (not the spam folder), and it's extremely important to understand and track your email deliverability over time. The Deliverability Dashboard makes it easier than ever for you to keep tabs on your organization's deliverability stats over time by providing you with a snapshot of your email program's deliverability over the last 7 days.
Read more about the Deliverability Dashboard here.
The Bilingual Backend
[Coming Soon]
When the Canadian Labour Congress joined Action Network as a Development Partner in April 2022, we immediately started working on new features to help supercharge progressive campaigning in Canada. We introduced localization, making Canadian provinces and districts available for email and mobile message targeting, and we added Canadian elected officials as built-in targets in Letter Campaigns. Our next huge feature we're building with the CLC is the bilingual backend, allowing you to run your digital program in French or English with a fully bilingual administrator interface.
Read more about our partnership with the Canadian Labour Congress and the bilingual backend here.

These are only a few of the landmark moments in the past ten years of Action Network, and we have you, our partners, to thank for all of these developments. On behalf of the entire Action Network team, thank you for being a part of this journey.
Happy birthday to our toolset (we're proud of you!), and here's to many more!
Curious about any of these features listed here? You can dig into all of these and more through our monthly training series! Click here to view our full trainings calendar, and sign up for as many of these virtual trainings as you'd like.