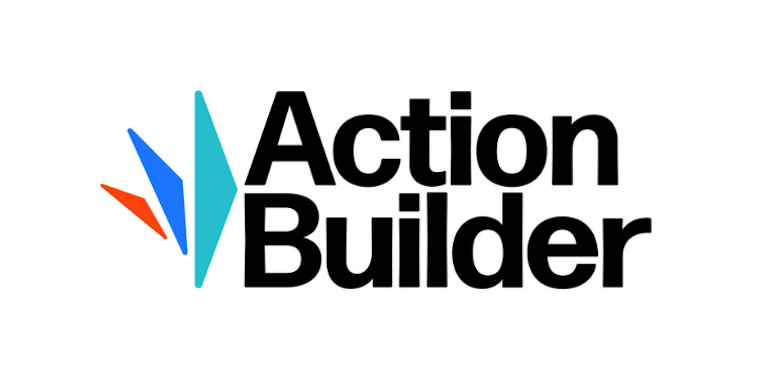 Over the past decade, we've witnessed the emergence of transformative tech platforms like Action Network, our digital mobilization tool that turns 10 years old this month. Our progressive movement has experienced some of its most influential moments through the use of these platforms. In addition to facilitating mass mobilizations, we realized that organizers also need support to build one-on-one relationships with people. That's where Action Network's sister toolset, Action Builder, comes in.
Our experience as activists and organizers has taught us that mobilizing and organizing work hand in hand. It is in this work that we identify, support, and nurture more leaders. Through the profound relationships we cultivate, we lay the groundwork for enduring progress in our unwavering pursuit of justice and liberation—for our planet, our communities, our families, and ourselves.
Ready to see Action Builder in action? Sign up for a live demo here. If you're ready to get started, sign up here or email us at join@actionbuilder.org to learn about discounted bulk packages.
Unlike Action Network, which is a digital mobilization toolset to support mass mobilization of activists, Action Builder serves a different, yet complementary purpose. Since our launch nearly five years ago, Action Builder has supported hundreds of organizers dedicated to bridging the gap between voting and organizing, transient events and enduring movements, winning and wielding power, local and national resources, artificial intelligence and authentic personal connections, mobilizing people and nurturing leaders, and understanding C3 and C4 strategies. All while maintaining the essential blend of passion and patience needed to grow a flourishing pipeline of engaged activists who are ready to get active and lead.
We see that example in the leadership that is growing in today's rapidly changing labor landscape. Workers across various industries demand equitable treatment and representation. Whether it's the community of 5,500 Minor League Baseball players or employees at Amazon warehouses striving for improved working conditions, they all share a common goal: fairness.
Organizations like the AFL-CIO, the Canadian Labor Congress, and The People's Action partner with us to guide Action Builder's technical development. Our partners help ensure that this tool continues to evolve and remains accessible to organizers and groups of all sizes and resource levels. Through this cooperative development process, we aspire to set ourselves apart by embracing a "never-for-profit" model. Since the very beginning, we have stood shoulder to shoulder with everyday people, who organize everything from businesses to baseball fields.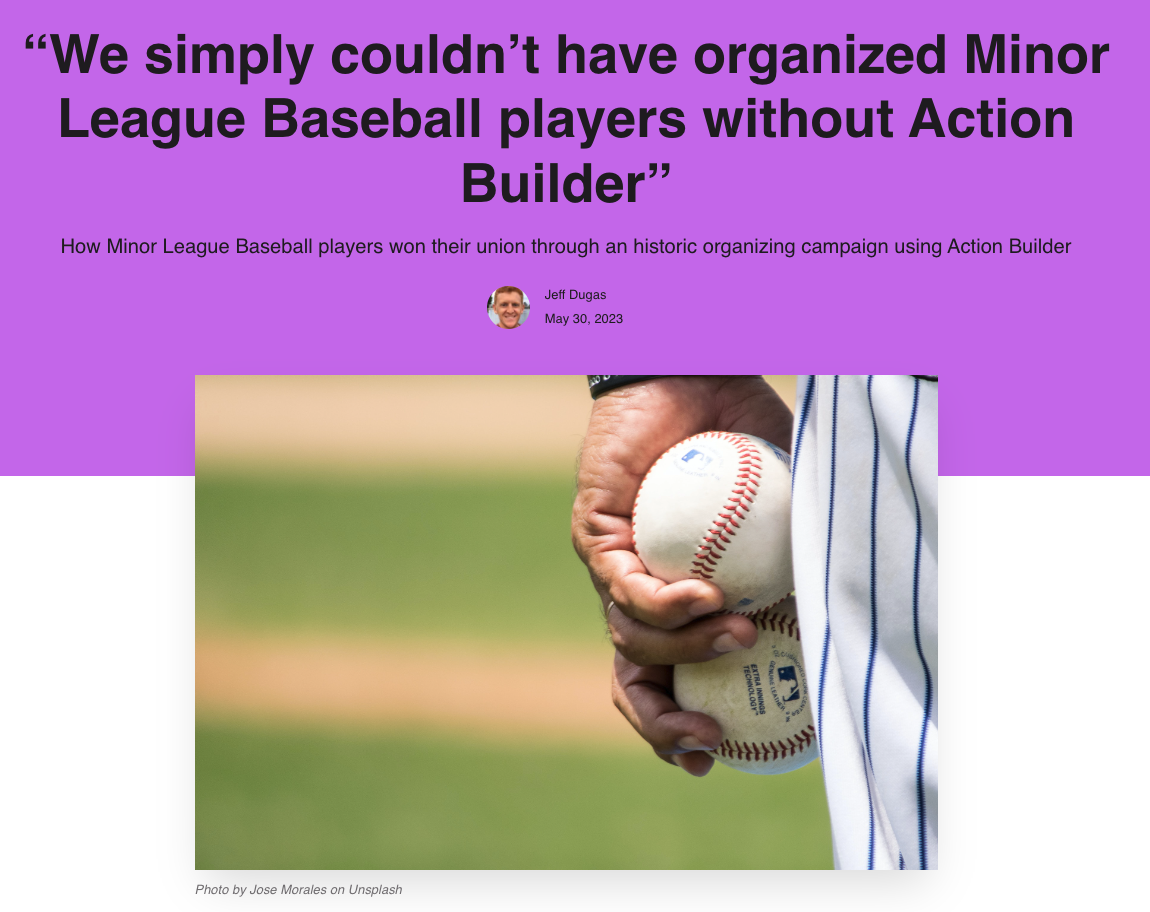 A tremendous example of how we support our partners is our work with Advocates for Minor League Baseball. In partnership, we built capacity for a small team of organizers tasked with uniting 120 teams from the U.S., Canada, and the Caribbean. Minor League Baseball, an outlier in professional sports, never experienced union protections. Throughout their history as a feeder system for Major League Baseball (MLB), minor league players endured unsafe working conditions, low wages, and inadequate housing. After partnering with Action Builder in December of 2022, Advocates for Minor League Baseball leveraged our toolset to connect with thousands of players. As a result of long nights and staying dedicated to their strategy, minor league players formed their first union by the fall of 2022, a notable milestone.
At Amazon warehouses, Trader Joe's grocery stores, and Starbucks locations all over the country, we support worker-led organizing efforts. Our vision for Action Network and Action Builder over the next decade is to develop a mobilizing-to-organizing pipeline that elevates our collective voice and develops strong leaders. It is our hope that progressive victories in elections, grassroots efforts, and membership base building will continue to grow. Everywhere people are fighting to grow progressive power, we strive to provide the tools and support needed to create lasting change in people's lives.
Learn more about Action Builder by joining our next live demo here. If you're ready to get started, sign up here or email us at join@actionbuilder.org to learn about discounted bulk packages.