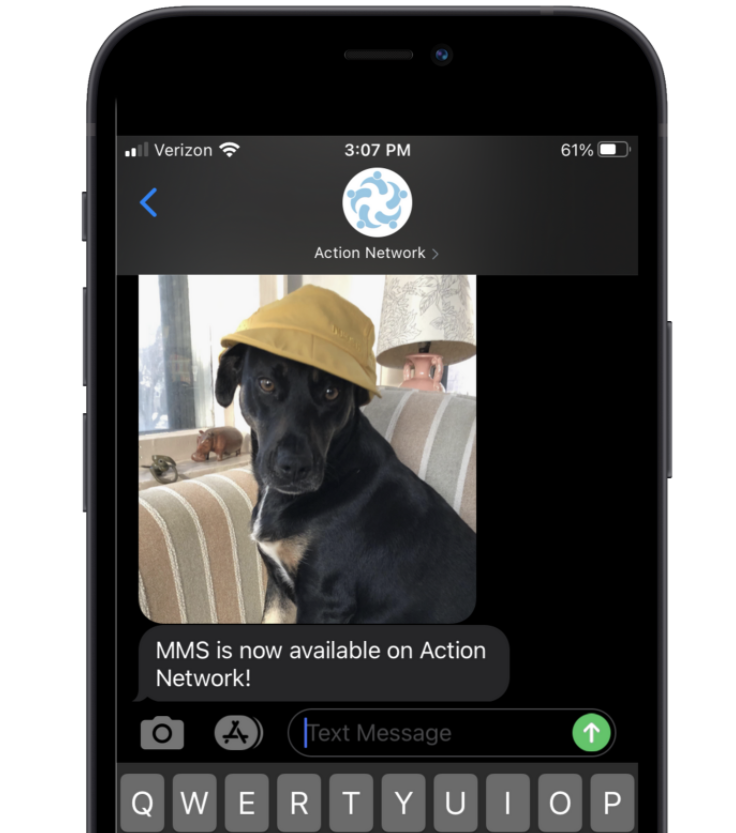 It's already been a huge year for Mobile Messaging on Action Network! In addition to Text-To-Take-Action, which we announced a couple weeks ago, you can now send pictures, gifs, and audio files in your mobile messages AND you can build your mobile list with opt-ins from ActBlue.
That's right: We're introducing another great way to grow your list, hand-in-hand with the ability to do even more with your messages. We're on a roll.
With MMS messages — MMS stands for 'Multimedia Messaging Service' — you can send gifs (may we suggest the one above), images, and audio or video files. And because Mobile Messaging is fully integrated into the Action Network toolset, you can use all of the testing features you're used to with email. Test two or three different images and send your best to the full list. We're excited to see how you use this feature!
Of course, if you're building a mobile messaging program, it helps to have a way to bring tons of new supporters onto your mobile list.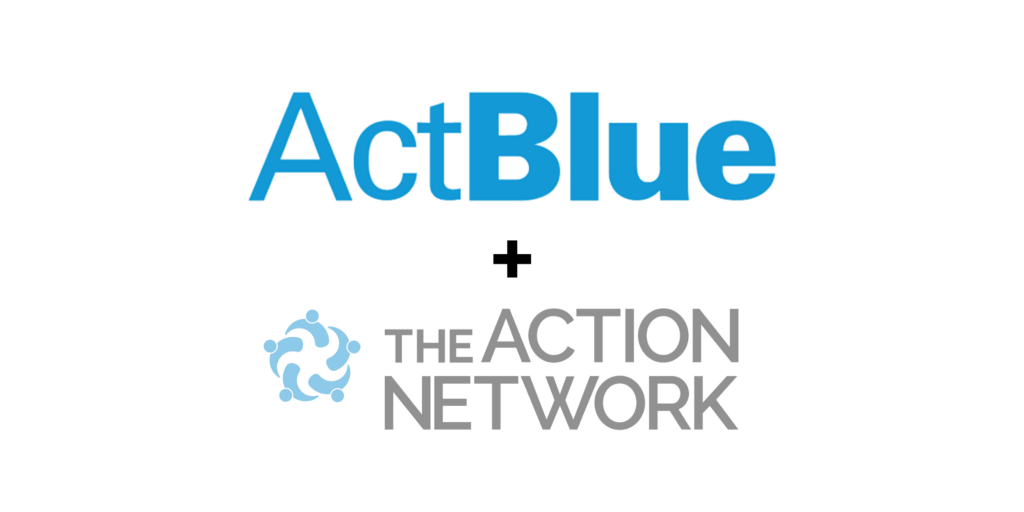 With the updated ActBlue sync set up (you had to reach out to ActBlue to ask for webhooks — more on that here), we will now automatically sync over any new mobile opt-ins from ActBlue to your Action Network mobile list. When someone donates, gives their mobile number, and opts in to mobile messages on ActBlue, that info will be added to your Action Network group, and you can send them mobile messages without any annoying manual steps. If you don't have the updated sync set up, click here to figure out how. This is a quick, effective way to grow your mobile list in Action Network!
Check out all these new features in action on one of our weekly Mobile Messaging demos! Sign up for the next one here.
Ready to start using Mobile Messaging on Action Network? Sign up here to get started!