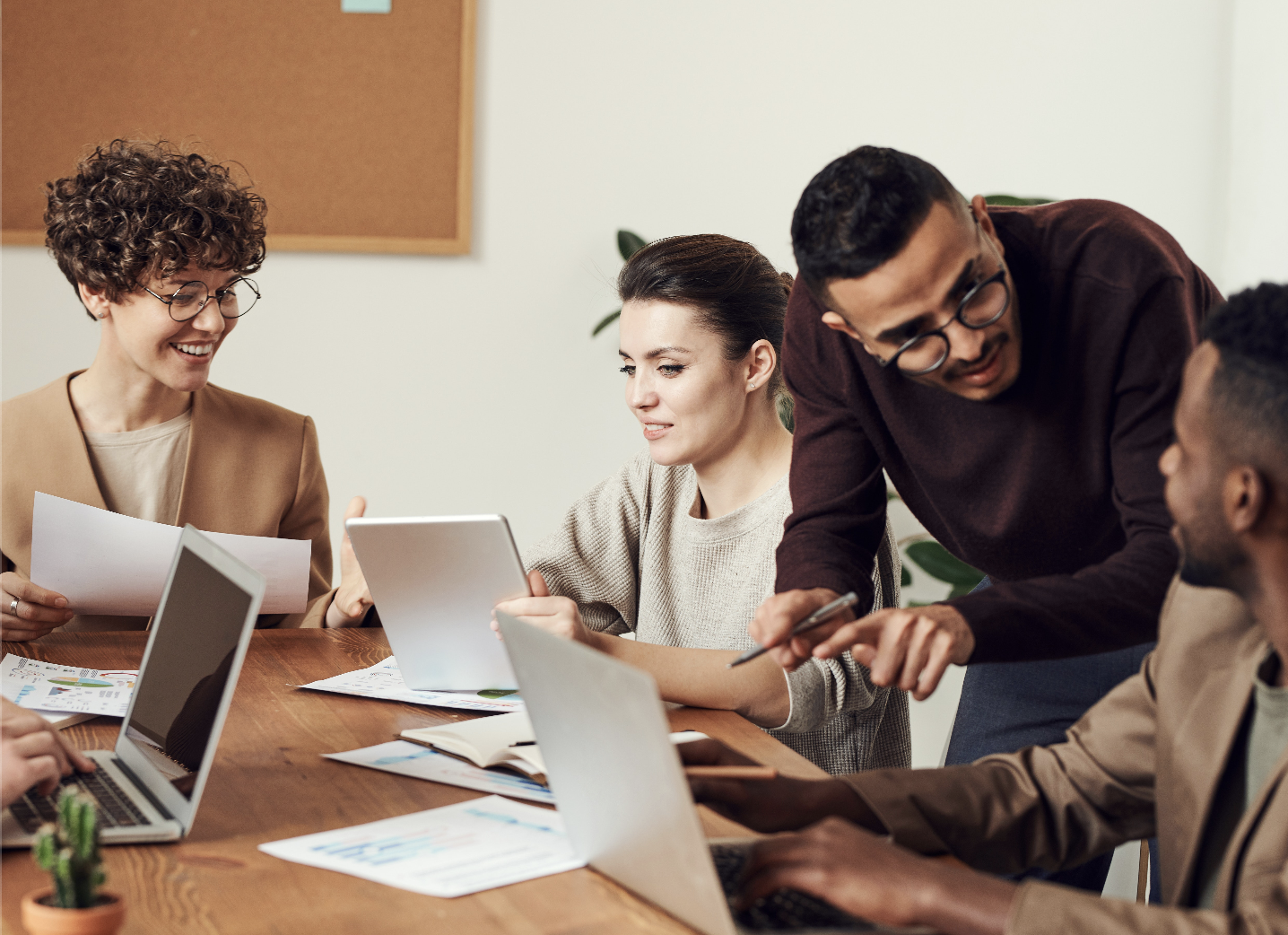 We're so excited to announce the first deploy of Action Builder features for 2023! As always, these features have been vetted, prioritized, and co-created with our incredibly cooperative development table of AFL-CIO-affiliated unions' organizers, researchers, and data staff.
Ready to get your team started on Action Builder? Our new Action Builder partnership packages are designed to help you and your team build a durable and scalable organizing program, drawing on the lessons we've learned over the past couple of years with the tool. Click here to learn more!
Assign flag for followup
You'll be able to assign a user to a flag for follow up — by default, the follow up will be assigned to you. If you assign someone else, they will receive an email notification.
Attach files to fields
The big one! You can turn on the ability for a field to have attachments in field administration. When turned on, when a new response is added, individuals can add files (PDFs, images, spreadsheets) to the response. Files can also be added or removed from existing responses using the menu dots to the right of the response.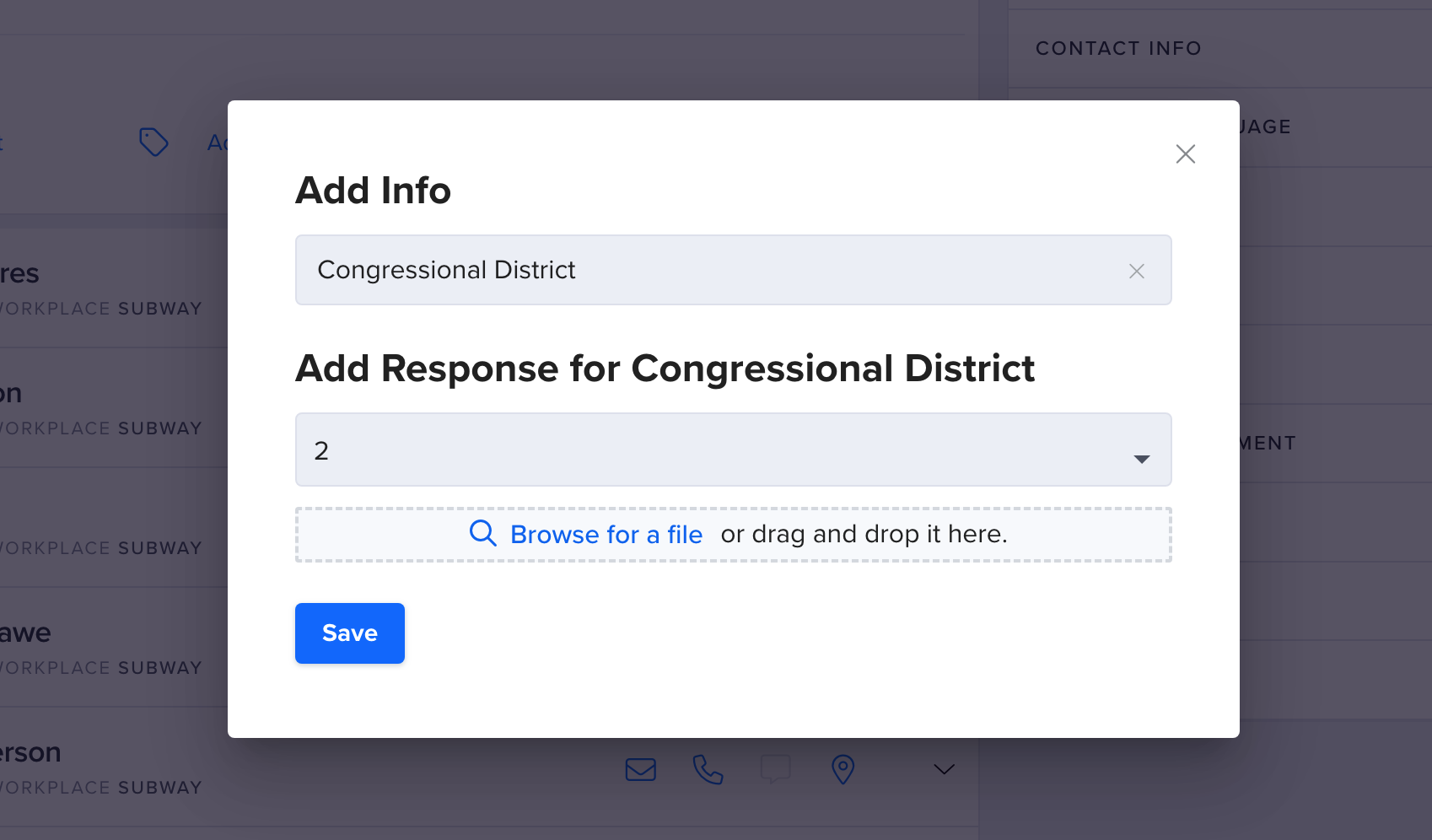 Quick apply copy to campaign
Users can quickly copy entities from one campaign to another. This doesn't copy fields or responses, but it just ensures an entity is visible in both campaigns.
Scheduled account deactivation
New and existing users can be turned off after a certain date. So, for instance, if you're creating dozens of activist accounts that should be disabled after an upcoming lobby day, you can do that quickly and easily now by clicking disable and choosing a date when viewing their account!
Also a few smaller items:
Default best address mapping in map view instead of all addresses
Adding assessments on the API
Organizers can create new people if they have turf restrictions
Some small fixes for redistricting (there are some new districts — ensuring districts are up to date for everyone will happen in the background for several days)
What organizers are saying about these features
These features won't just help organizers win campaigns — they'll make organizers' jobs easier, so they can focus on meeting with workers and having the one-on-one conversations that are essential to building power.
Lisa Lai, Data Specialist at Communications Workers of America (CWA), told us about the value that attaching files to fields will bring to CWA's campaigns:
"A use that I could definitely see immediately for attaching files is with some of our very high turnover graduate student campaigns at universities. The situation with some of these units is that people come in and out of the unit depending on what their job title is. So they might have signed a member card two semesters ago when they were part of the unit. Since then, they may have left the unit and come back to the unit. That's something that we like to keep track of, whether they were previously a member, and follow up on whether their membership is still valid."
Attaching files to fields will help organizers track membership status over time:
"A lot of these membership cards are still collected on paper, in person, at orientation for example. So a great use [of attaching files] is for an organizer to be able to take a photo of the paper membership card and upload it to their Action Builder profile. We'd be able to track that whole history." 
The feature will also help with holding employers accountable for dues deduction:
"For one of these graduate student unions, we've had this ongoing problem with the employer around paycheck dedication for dues. Even after we submit member cards to them, they're not actually deducting dues for those members, and they'll be like, 'We never received that member card.' So this feature gives us a great paper trail to keep them accountable too."