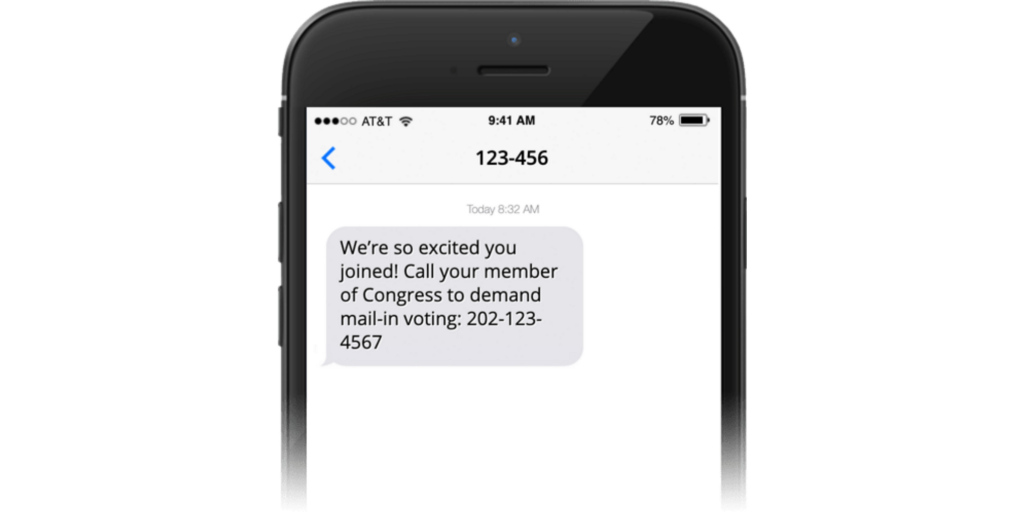 At Action Network, we always strive to make the best tools for digital mobilization anywhere, concentrating on the suite of tools that allow digital professionals to build the most powerful programs in the most efficient way. We work with our partners to look carefully at the best ways for their campaigns to communicate with supporters and give those supporters opportunities to take action. Traditionally that has meant email, but increasingly mobile messaging has become a core part of a good digital program.
That's why we're so excited to announce Action Network Mobile Messaging, creating a true dual channel toolset by adding the ability to send blast texts to Action Network!
Action Network Mobile Messaging combines everything you already love about Action Network's tested and powerful email toolset with a great mobile messaging tool that lets you send blast texts to communicate with your supporters in an even more immediate and personal way.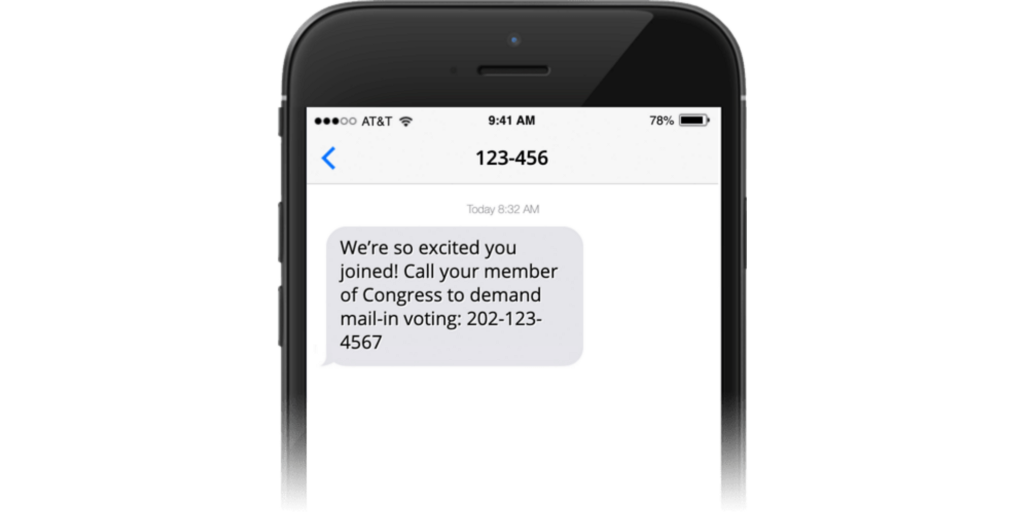 You no longer need two different systems for blast communication, instead using the same system to run your entire program. In our programs, we want to communicate our messages to people in the way that gets the point across most effectively. Mobile and email are just two different mediums to get our message out, and we should be able to target people for both types of messages the same way, reaching people with the right message on the right platform at the right time to maximize engagement. We should be able to easily test different variants of email-mobile sequences. And wouldn't it be great to be able to automate all of that into automated communication campaigns, with supporters getting emails and mobile messages at just the right time?
Working with our great partners at Daily Kos, we brought all of this to life, extending the power of the Action Network email toolset by adding fully integrated Action Network Mobile Messaging!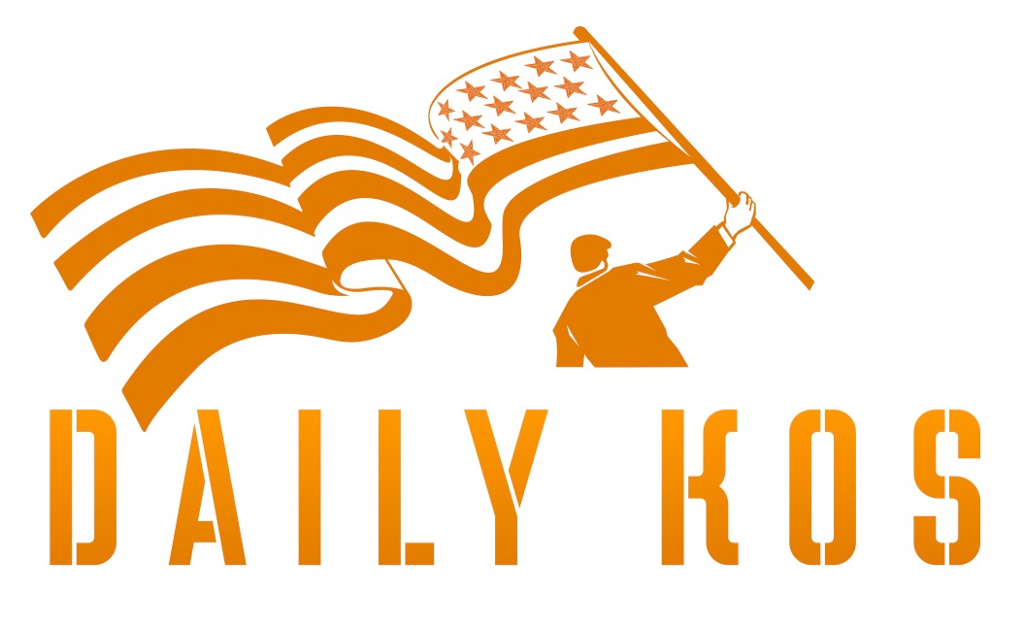 We're so thrilled to be announcing this tool, and we'll be rolling it out to selected partners immediately, adding more and more in the weeks ahead.
With Mobile Messaging, you can:
Text your supporters through the same intuitive interface you email them from;
Build mobile messaging into your campaigns using the same sophisticated targeting and segmentation systems as with email;
Mobilize your activists for rapid response actions or create personalized, automated engagement journeys that deliver the right message in the right place to move your supporters to action;
And so much more!
We wanted to move beyond the clunky processes of past separated toolsets to a seamless system that puts everything at your fingertips. You can simply think of which medium is the right one to communicate a particular message and just set it up, target it, and hit send. We built a system where you can just run your program, sending messages in whatever channel is best, and then refine your program by testing messages across multiple channels to make your outreach efforts ever more effective and powerful.
Let's dive in on a few specifics:
1. Target and test your mobile messages to your supporters through the same intuitive, sophisticated system you use for email
Now you can email AND text your supporters from the same system and database. You can test different message bodies, include personalization clips, and send yourself (or someone else) a test message, just like with email.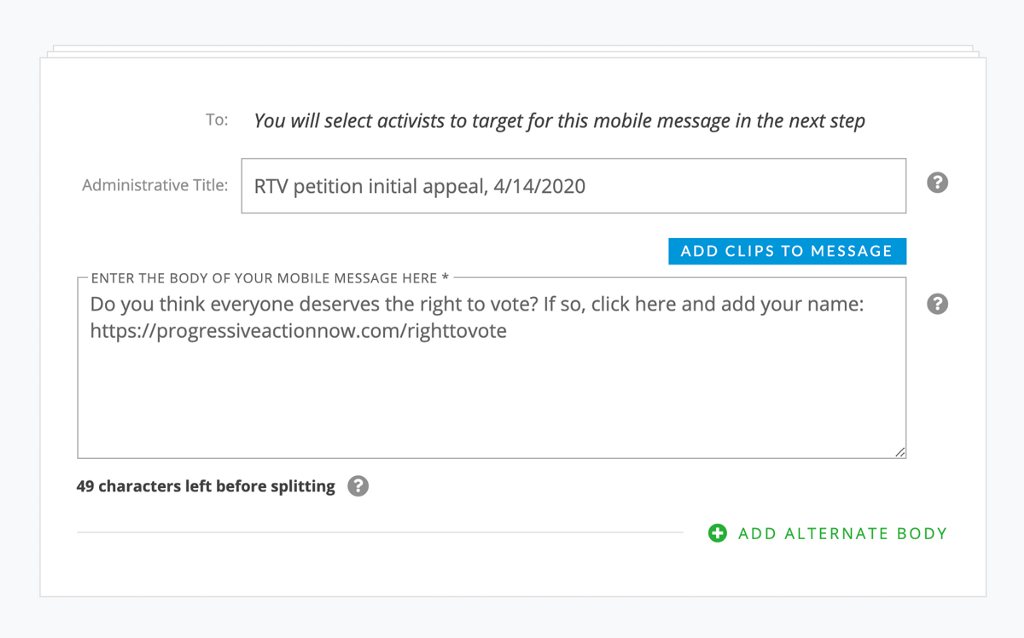 Targeting will look familiar, too — you have access to the same targeting filters we provide for email with the addition of targeting by 'past mobile messages' and 'mobile click activity'. So you'll have access to the full range of action history, location data, and everything else you need to target your mobile messages with the same precision you have always used in your email targeting.
Once sent, you can access statistics, including clicks, actions, and bounce activity, and you can test response rates across both channels — emails and mobile. You'll have a window into what works best that is much more robust than what was possible before.
2. Automate responses to create personalized engagement journeys for your supporters
Ladders is Action Network's innovative and powerful system to build automated outreach campaigns, and now with Action Network Mobile Messaging in Ladders, you can create welcome series, test mobile vs. email engagement (in the same series!), and so much more. Imagine, when a supporter takes action, they receive not just an automated email thank you, but follow up emails and texts, all responsive to their actions and guiding them through another ladder of engagement, from fundraising to follow-up actions.
And with our new testing around Ladders, you'll be able to figure out the exact sequences that can maximize engagement, leading to big advances in fundraising.
3. Mobilize your activists with Call Campaigns
Directing activists to call their elected officials in support or opposition to a bill is a time-tested, trusted tactic that progressive advocates use every day. Now, Call Campaigns are built into the Action Network toolset.
Call Campaigns function similarly to Action Network's Letter Campaign tool. You'll create the Call Campaign and send your activists a phone number to call a particular target. When dialed, the activist will hear an audio message you recorded with instructions, talking points, or demands to reinforce on the call. Then, the activist will be connected to the target's phone number, where they can deliver the message themselves.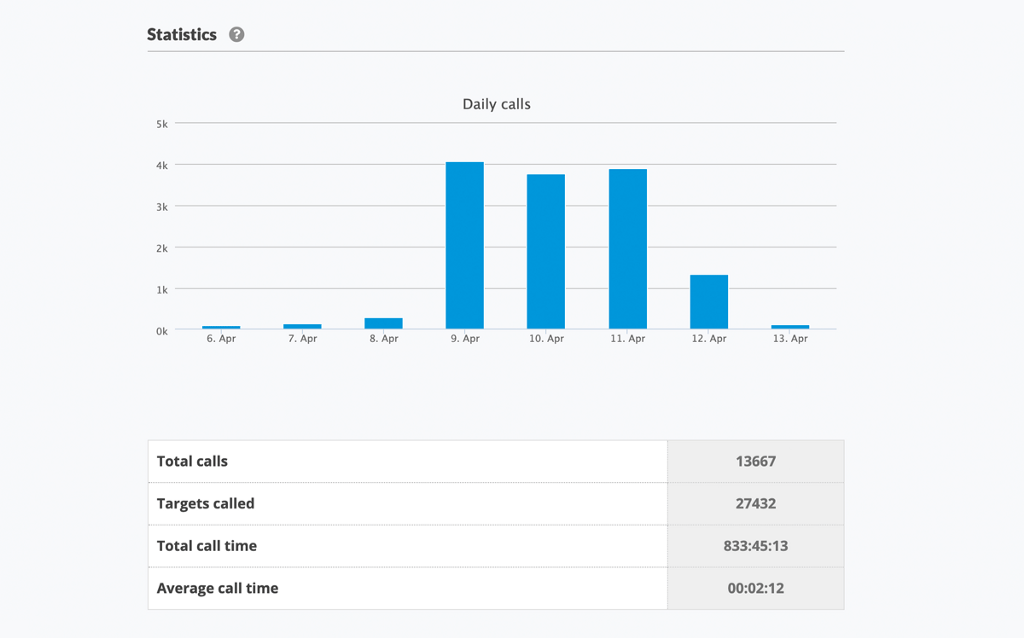 The result of all of this will be a much more powerful system to reach and activate your supporters. We're only at the beginning of knowing what all of you can do with these tools. Our movement will be able to harness not just the power of email and mobile messaging but the true power of an integrated communications program, testing our assumptions and growing ever stronger programs. Our job as a movement is to engage our supporters to take meaningful action, and using the same system to reach them over both email and mobile messaging will give us all new ways to do that.
We're enormously excited about Mobile Messaging on Action Network, and we hope you are too! We developed this feature with Daily Kos through our cooperative, nonprofit development model, a model we built to focus on the long-term needs of the movement. From the first idea to the last design decision, this was a true partnership with our friends at Daily Kos, and we couldn't be prouder to bring this to the rest of the movement now and continuously innovate on it in the future.
Interested in learning more? Sign up here, and we'll be in touch as this feature is made widely available later this year.
---
Introducing Mobile Messaging on Action Network was originally published in Powering Progressive Movements on Medium, where people are continuing the conversation by highlighting and responding to this story.