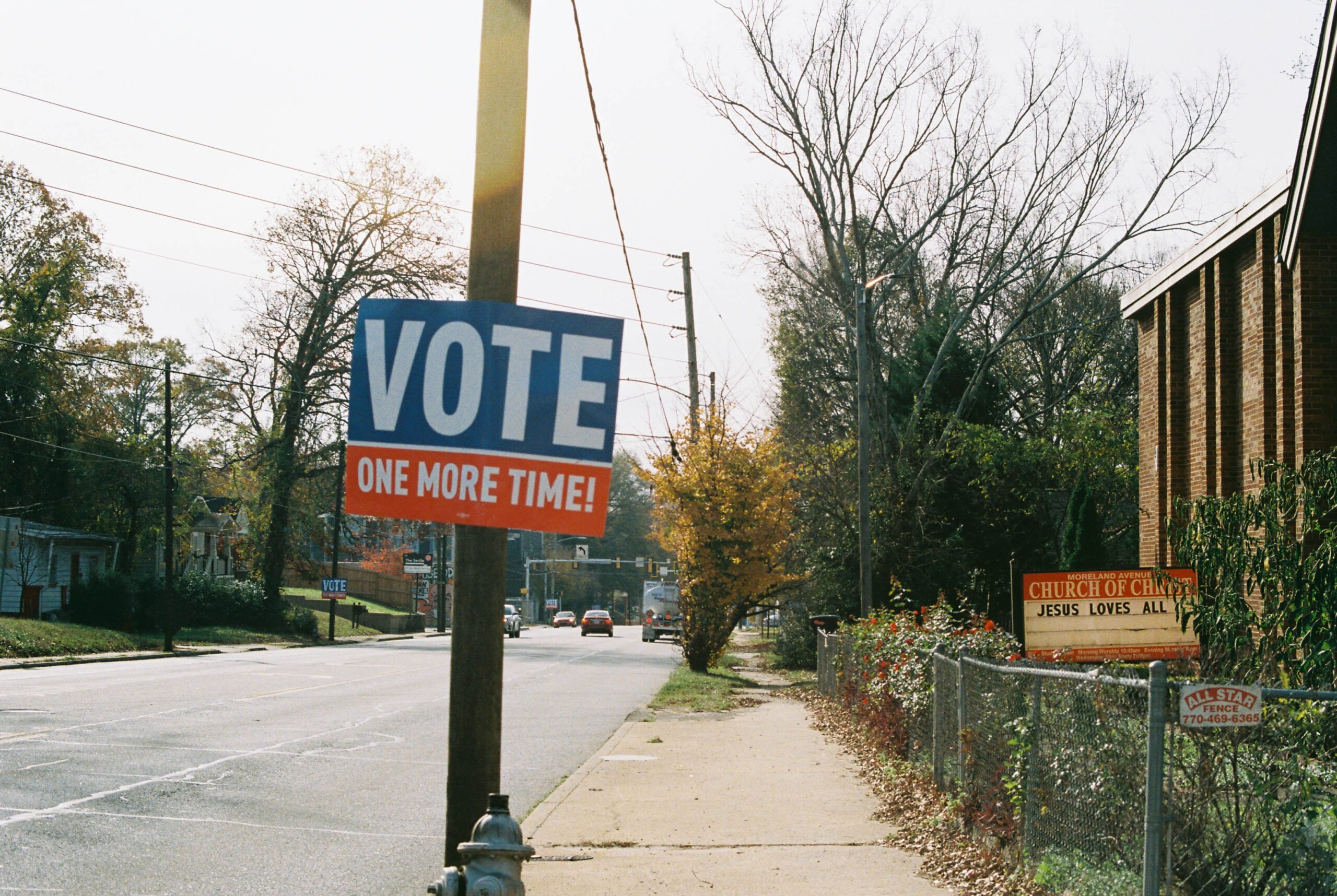 Last year, in the leadup to the 2022 midterm elections, we announced our integration with IWillVote, a project of the DNC designed to connect voters to resources around voter registration and how and where to vote. Mari Vangen, Action Network's Director of Product, published a blog post showing how to amplify your GOTV efforts through Action Network Mobile Messaging and the IWillVote integration, including a step-by-step example of how an organization might set up automatic GOTV outreach using these tools. 
Shortly after publishing that piece, I received a mobile message from the AFL-CIO encouraging me to text VOTE to find my polling location. Had the AFL-CIO taken our suggestion to use Action Network Mobile Messaging + IWillVote to automate their GOTV efforts?
I reached out to Kyla to find out!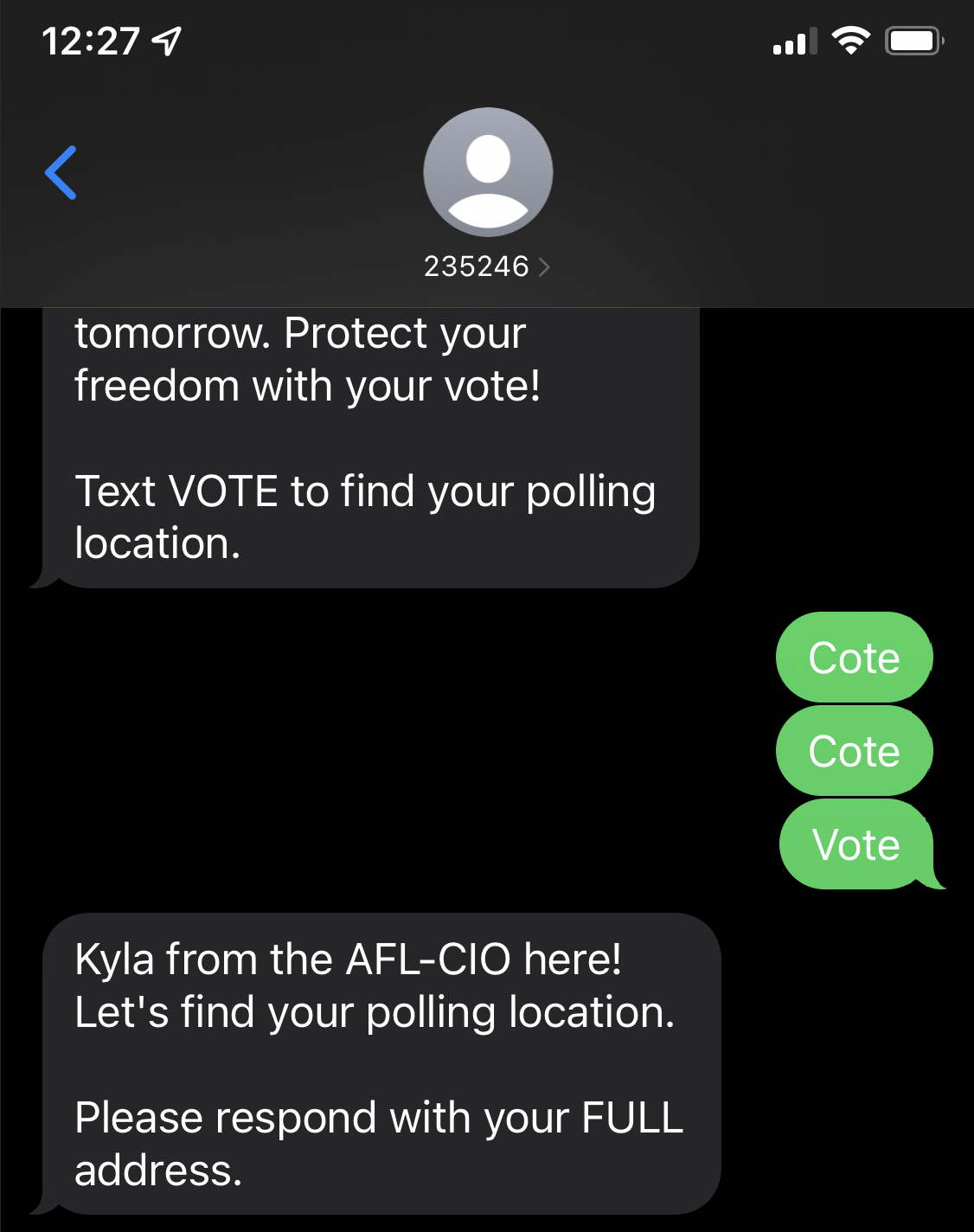 Kyla Hsia is a Senior Digital Strategist at the AFL-CIO. In her role, she is responsible for maintaining the federation's mobile messaging program, which has tens of thousands of active subscribers. I caught up with Kyla in December to hear how it all came together.
Jeff: So, did you use this blog post to set up the integration and mobile messages?
Kyla: Yes, this documentation was extremely helpful. It took me maybe an hour or two to set up all the ladders, do all the testing, etc. But basically everything that I needed was included in this page.
"Anything we can do to make GOTV easier is just going to be better for all of us."
What kinds of results did you see from this GOTV outreach?
Around 500 people actually did it, which seems small considering our list is big, but also, we sent out the first text message on November 4th, real close to Election Day. I feel like a lot of people at that point already know where they're voting if they didn't vote already. My hope for the future is that I'm sending it out a month before the election, not days before. I also want to add: Putting in an hour or two of work to help 500 people find their polling locations is absolutely worth it.
Do you have any tips or recommendations to help other organizations use this integration successfully?
Just testing, testing, testing. Mari recommended going into my own activist profile and clearing out all the activist information for my address just to make sure that it was picking up all of that. And so testing [the mobile messaging ladder] was kind of nerve-wracking but obviously you have to do it.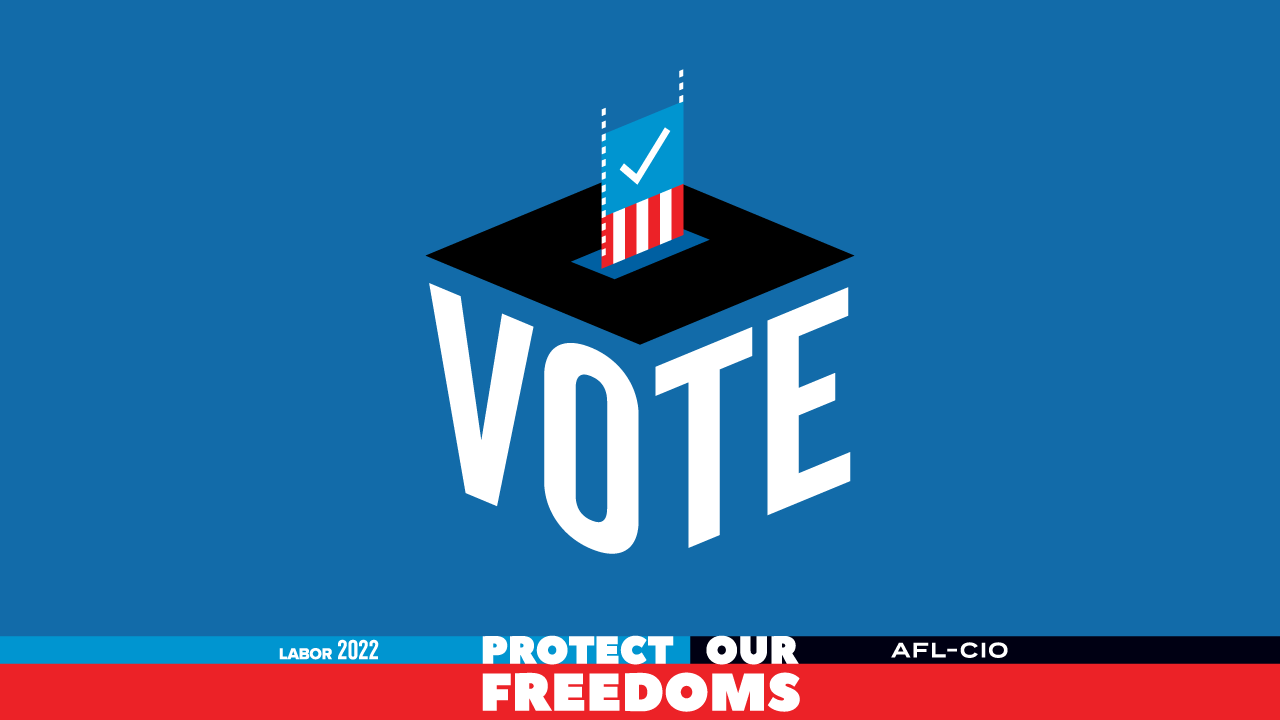 I also was doing some wild stuff. I was like, 'What if I have the street address correct, but the zip code is wrong?' 'What if I have a zip code correct, but the street address is wrong?' And it did a very good job of picking all of that up. I was testing it in Hawaii, I was testing it in Washington, D.C. I picked a random state. I tested it with anything I could think of to make sure that it was working, and it was doing well even when I put wrong data in there.
What happened when you texted a correct street address with the wrong zip code?
It still gave the correct information! Yeah, I don't know. I don't know.
Any other reflections from using this integration for GOTV last election cycle?
I think it's pretty cool and a great offering to have. It really is just a fight. It's an information fight. We should do whatever we can for all our progressive organizations to be able to get this information to people because the barriers are just so unbelievable. Anything we can do to make GOTV easier is just going to be better for all of us.
Thank you Kyla for using this integration and for telling us how it all went!
Text WORK to 235246 to opt-in to mobile messages from Kyla's team at AFL-CIO, and read more about this Action Network Mobile Messaging + IWillVote integration here.
Lastly, don't forget to check out our monthly Action Network training series including 104 — Mobile Messaging, where you'll learn how to get started with Mobile Messaging, how to create a mobile message, how to use ladders, and how to set up a call campaign. Check out upcoming dates and RSVP here.