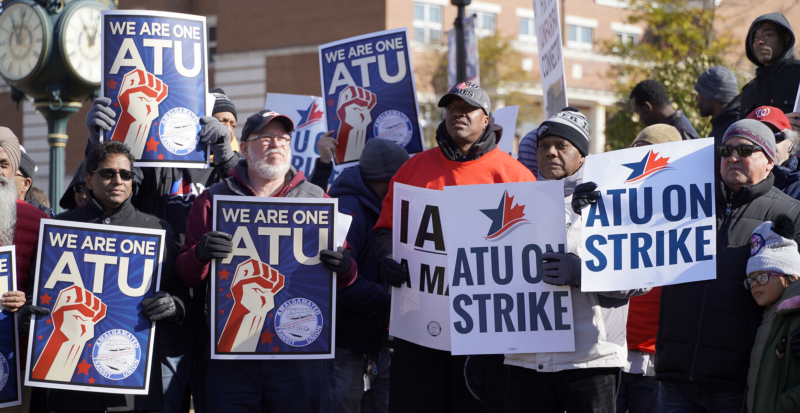 Amalgamated Transit Union Local 689 (atulocal689.org) represents more than 13,000 transit workers and retirees in the Washington, DC metropolitan area. ATU Local 689 members help keep vital transportation services like the Metro, the Circulator, and the DC Streetcar running, and their frontline experiences with DC transit make the union an influential political force.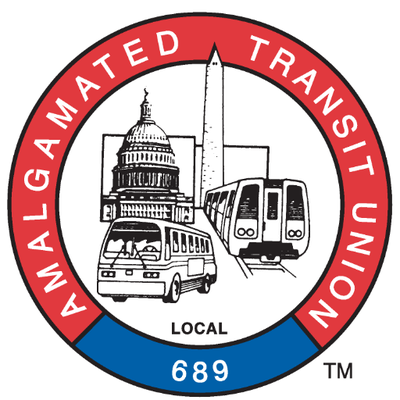 Brian Wivell, Political and Communications Director for ATU Local 689, is tasked with building the local's political organizing program. Earlier this year, he started using Action Builder as a part of the local's COPE (Committee on Political Education) campaign.
"The main thing that we've been using Action Builder for over the last couple of weeks is trying to get members to make recurring contributions to our COPE program," Brian told me in May. "It's been going great, and it would not have been possible without Action Builder."
Action Builder is a tool built by and for organizers to facilitate the tried-and-true tactics that organizers have used for centuries to build power — like one-on-ones, assessments, and wall charts. The tool's mobile-first design helps organizers collect information about the people they're organizing right at the job site.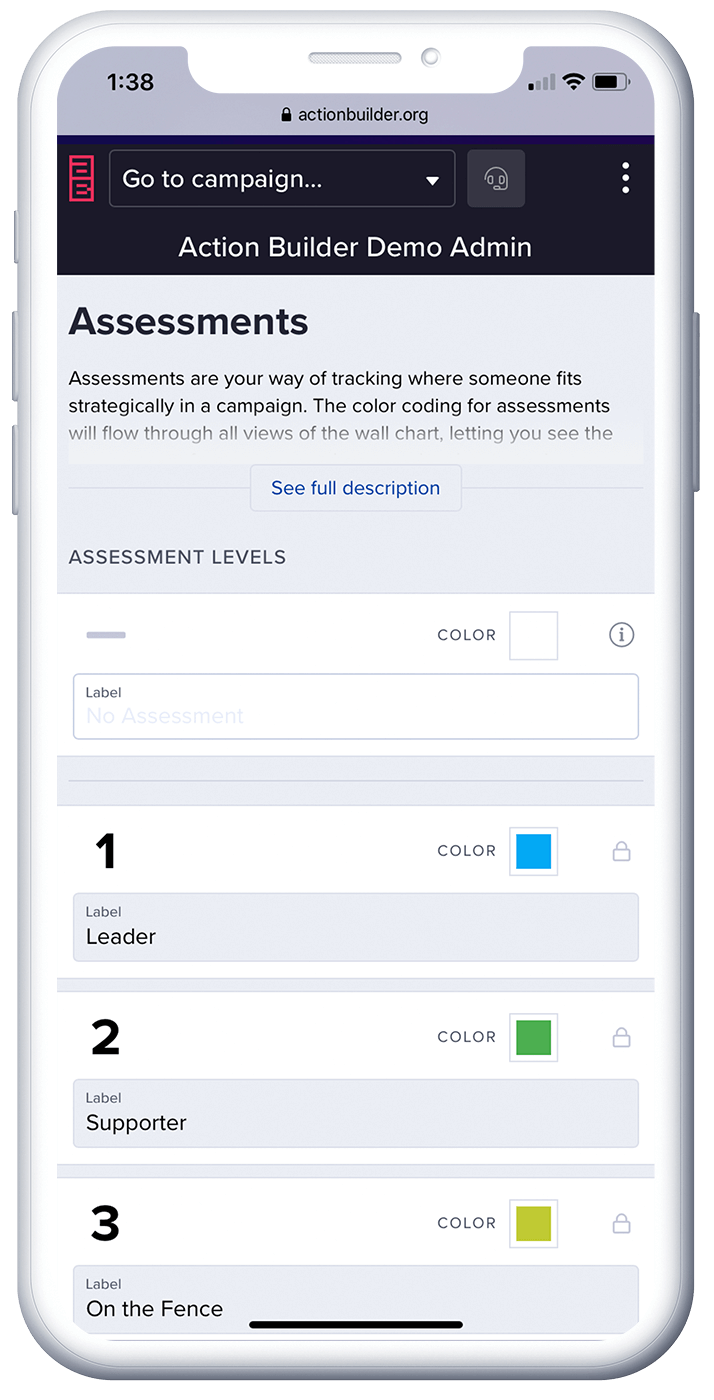 "Prior to Action Builder, the closest that our union had to a CRM was a software that was made in 1999," Brian said. "So it literally is a pre-Y2K software for membership."
From the start, Brian could tell that they would need a more powerful, easier to use tool for the COPE campaign.
"With our old software, the data gets dumber once it goes into the system, which isn't really what you want for any type of purposes. I said, 'This is a complete waste of time, we should find some other way,'" Brian recalled. "I signed up for Action Builder."
Brian and his team noticed the difference right away.
"We're able to have people update new signups from the field, and I can now pull up a list of who signed up during the campaign with all of the assessments," he said. "All of this stuff was previously handled in Google Sheets. Now, all of it is being tracked in Action Builder."
The next step was getting members ready to use Action Builder in the field. Brian covered the basics in one training: what Action Builder is, why it's important, and why Local 689 is using it.
"Action Builder has been an absolute game changer."
"None of these members are prior organizers," continued Brian. "They have very good relationships and are charismatic, but none of them were familiar with the concept of assessments or anything like that. So from scratch, we were able to train them on what an assessment is and how to record assessments in Action Builder, all in the course of one day."
Equipped with Action Builder on their phones and tablets, ATU members ventured out into the field visiting various garages and maintenance facilities the union represents across DC, Maryland, and Virginia. The organizers talked with members, encouraging them to sign up, making assessments, and recording information in Action Builder.

That data from the field is updated in real-time, enabling Brian to view live assessments of members and use those assessments to decide who to call and recruit for future canvasses, all in Action Builder. After two weeks using Action Builder in the field, the members have already met the program's fundraising goals.
"The program actually paid for itself," Brian noted. "Action Builder has been an absolute game changer."
Congratulations to Brian and ATU Local 689 members on a hugely successful campaign! And thank you for taking the time to tell us about your work and experience with Action Builder.
Learn more about Action Builder and check out a live weekly demo to see how Action Builder can power your organizing work at ActionBuilder.org.