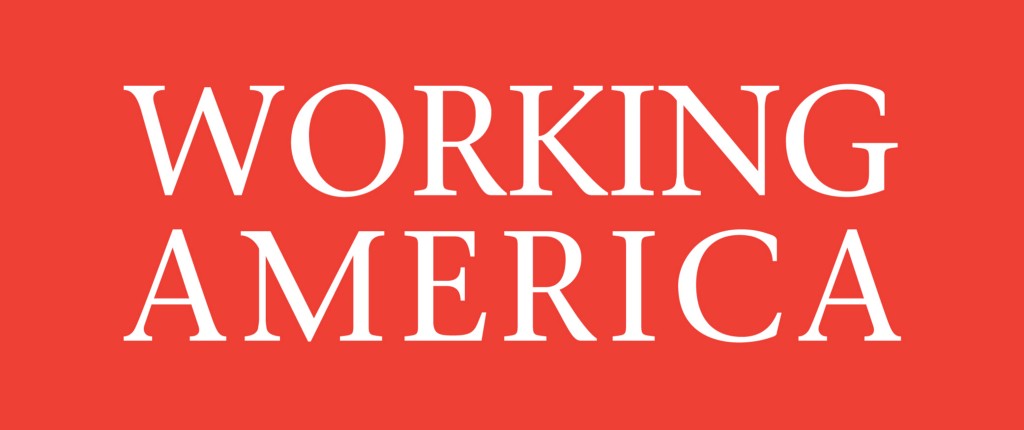 Working America is the community affiliate of the AFL-CIO, the largest federation of unions in the United States. One high-impact aspect of their program is letter programs focusing on a key constituency: workers who don't benefit from a union on the job. The letters inform workers about labor actions, employment benefits, and resources, and they raise the salience of economic issues important to the labor and progressive movements.
In 2020, Working America and a team of volunteers sent over half a million letters. Now, they're planning to scale up their program with the help of Action Builder for even more impact.
Pursuing a Research-Based Approach with Digital Tools
Working America's research-based program is pushing their efforts towards more digital tools to complement their door-to-door organizing outreach, including a robust letter program. At the end of their letter program in Georgia, where they sent an incredible 338,000 letters to working-class Georgians, Working America turned to Action Builder to manage a streamlined, centralized volunteer campaign.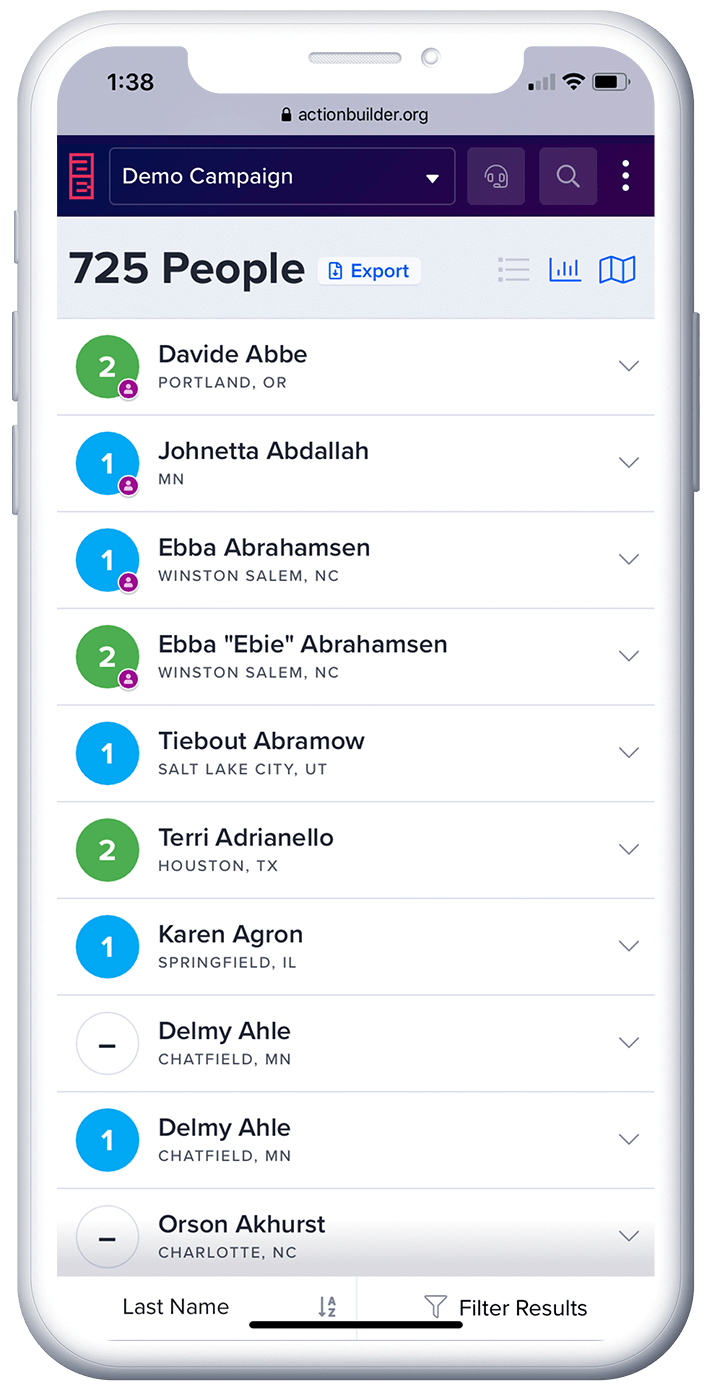 Action Builder is a tool built by and for organizers through a deeply cooperative process with the AFL-CIO. The tool draws on time-tested tools organizers have used for decades, from wall charts and flip charts to notebooks and three ring binders.
Coco Charles, an organizer with Working America, believes this approach holds enormous potential for the movement. Working America's framework is primarily research-based, starting with "series of tests to establish the universe that we were sending to, sending out these different letter templates, different topics, and seeing who it really resonated with," shares Coco Charles.
Working America's letter program engages working people on the issues that matter most, like health care and worker pay. It's a program of community engagement packed in an envelope. Volunteers mail letters across the United States to workers, which serves as an initial step in building relationships, growing awareness about key issues, and sharing resources.
Working America had several months to prepare for the letter program in 2020, but they significantly expanded the work with a focus on Georgia's runoff elections. The quick addition of Georgia meant the turnaround time was much shorter. Coco and her team had only a week or two to begin executing a revised letter program.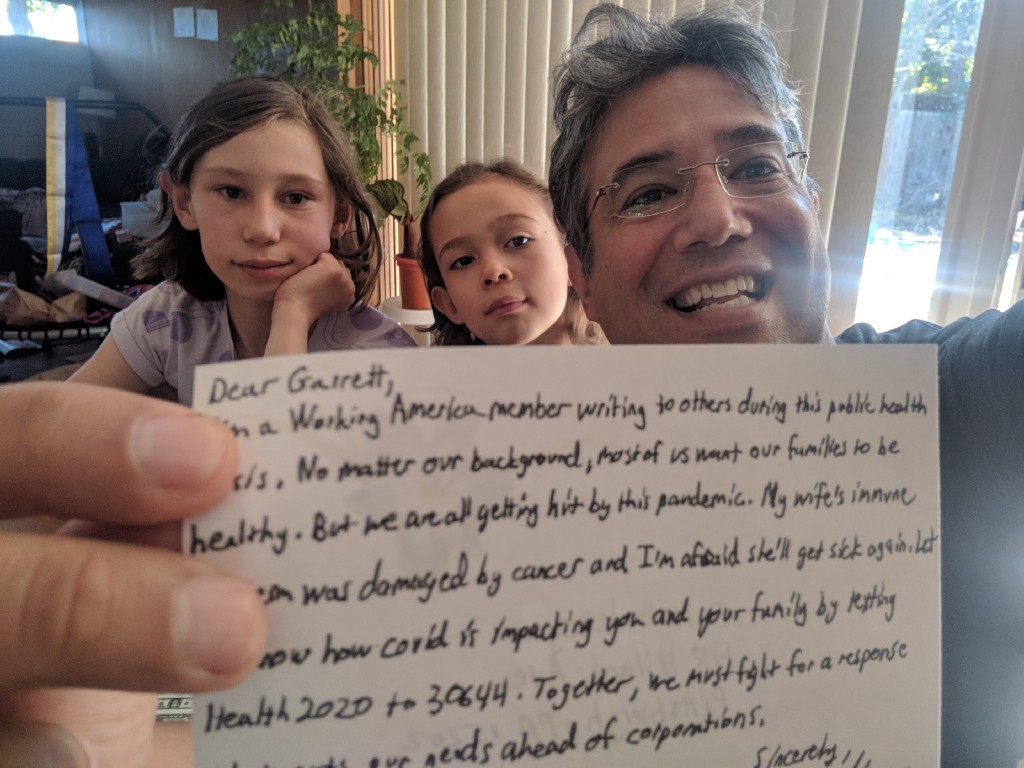 Each letter came with a personal message, highlighting policy issues and inviting the letter recipient to text a number for more resources or to take further action. In the middle of a pandemic, when door knocking was out of the question, Working America was building these strong relationships with workers one letter at a time.
Working America's letter program is community engagement packed in an envelope.
Mobilizing a team of passionate volunteers and using time-tested tactics from previous letter programs, Coco and her team sent 338,000 letters to Georgians. They're planning to build on that success in the future.
"Connecting with people and relationship-building has always been the basis of the labor movement and the basis of this organization," said Coco. "Building relationships makes people more receptive to hear from us later. It makes them trust information that we give them more down the line. If we're telling them about the priorities of the labor and progressive movements, they're more likely to be receptive to that information, especially if they've seen us give them info that directly helps them in the past."
Continuous Improvement
For the earlier iterations of this program, the data for the letter programs was managed on Google Sheets, with additional tabs for each volunteer's list of letter recipients. Though it's a well-known, accessible tool, Google Sheets was overwhelmed by the volume of the data.
The Working America team started searching for a new tool to manage the process in early 2021, after the experience of having to expand the program so quickly.
"We really wanted to make the best of everything that we have on hand," Coco explained. "We're sending out surveys and asking workers, 'What do you care about?' We want to be able to have that all in one place. Action Builder really stood out because, off the bat, you have that info tab where you can just scroll down and see everything."
Their biggest challenge was choosing a tool that could manage their volume of data. Working America has multiple campaigns, Coco explained, so the data had to be manageable — especially when managing volunteers.
"Action Builder has scaled up its ability to handle those incredibly large sizes," said Coco.
"Building relationships makes people more receptive to hear from us later. It makes them trust information that we give them more down the line."
Action Builder has also been great in supporting the work of the research team. "It was a revolutionary moment for me at the end of that last campaign, when our research team reached out and said, 'Hey, we haven't done this in the past, but do you think you'd be able to send us a list of everyone who specifically got the letter sent to them?'"
Coco was able to send the research team the information they'd requested with two clicks in Action Builder and an export. "We had all the information, cleanly and attached to their ID, everything already there," Coco recalled. "And I was able to just send that off to the research team."
With their focus on reaching workers without the benefit of a union on the job, Working America has been using Action Builder to further their engagement with the community while continuing to research and test their methods of communication. The Action Builder and Action Network Integration has streamlined Working America's tests and accelerated their work flow.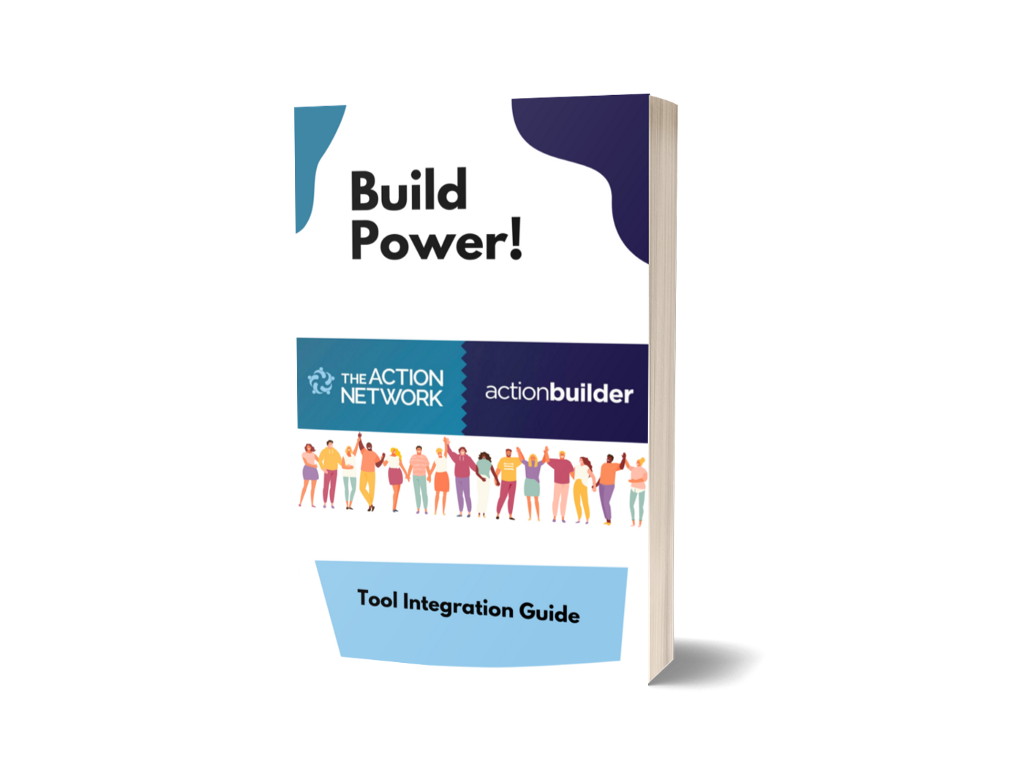 "It's cut down the number of uploads that I have to do in half," Coco said. "So for this last experiment, when we started, we moved away from Google sheets. So instead of having a Google form, we had an Action Network form and then went in there and downloaded all of that info, formatted it, and then uploaded it to Action Builder, but now it just does it on its own [through the Action Builder and Action Network Integration], which is super fun. So instead I can just go in and load my saved query each morning, and that just shows me the new people who haven't been assigned lists. So that's very fun!"
Vision for the Future
Coco has organized multiple letter programs as she continues building community engagement for 2022. Never settling, Coco has shared with us some of her ideas for future programs and how Action Builder's cooperative model plays a role.
"I was on the work group call [with Martha Grant, Director of Cooperative Development at Action Builder & Action Network] and was completely blown away. I immediately made an overjoyed expression to hear that auto-creating turfs based on responses to any field is coming down the pipeline in the future."
As the letter program grows larger for 2022, we are reminded of the importance of robust tools built for the movement, by the movement.
Congratulations to everyone at Working America on their successful letter program! And thank you for taking the time to tell us about this important work. You can read more about Working America here: workingamerica.org.
Learn more about Action Builder at ActionBuilder.org, and check out a live weekly demo to see how Action Builder can power your organizing work. RSVP here.