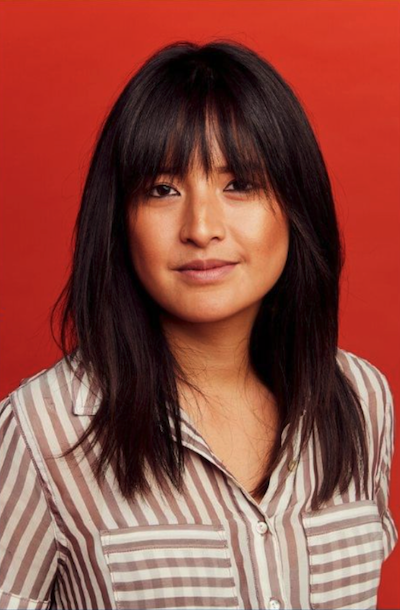 Phi Nguyen is the Executive Director for Asian Americans Advancing Justice-Atlanta. In her previous role, she was the Litigation Director where she focused on impact litigation in the areas of voting rights and immigrant justice. Since joining Advancing Justice-Atlanta in early 2017, Phi has helped block a Georgia state law that restricted voters' right to an interpreter at the polls and represented a class of Vietnamese immigrants suing the federal government over the indefinite nature of their detention in ICE prisons.
Phi graduated from the Georgia State University School of Law in 2009 and practiced as a medical malpractice trial lawyer for eight years before dedicating herself to community-centered civil rights litigation. Growing up in the South as a Vietnamese American with refugee parents, Phi's life experiences formed into her passion to protect and expand the civil rights of AAPIs and other marginalized communities. Phi was introduced to Advancing Justice-Atlanta in 2016 when she partnered with them to lead Vietnamese Voices, a voter registration drive targeting Vietnamese Americans; this became a jumping off point for further grassroots efforts to politically mobilize AAPI communities. Outside of her legal practice, Phi co-produces Wake Up, Atlanta, a web series dedicated to educating and civically empowering AAPI millennials in Georgia.
Would you mind introducing yourself and telling us about your work?
My name is Phi Nguyen. I am currently the Executive Director of Asian Americans Advancing Justice-Atlanta. Prior to stepping into this role, I was the Litigation Director for about four and a half years. Our vision at Asian Americans Advancing Justice-Atlanta is to engage Asian Americans and Pacific Islanders in building a multiracial, multi-ethnic progressive movement that can help transform Georgia into a place where immigrant communities and all communities of color can thrive. Our main areas of work include policy advocacy, civic engagement, organizing, immigration legal services, impact litigation, and building and investing in leaders across diverse immigrant communities in Georgia.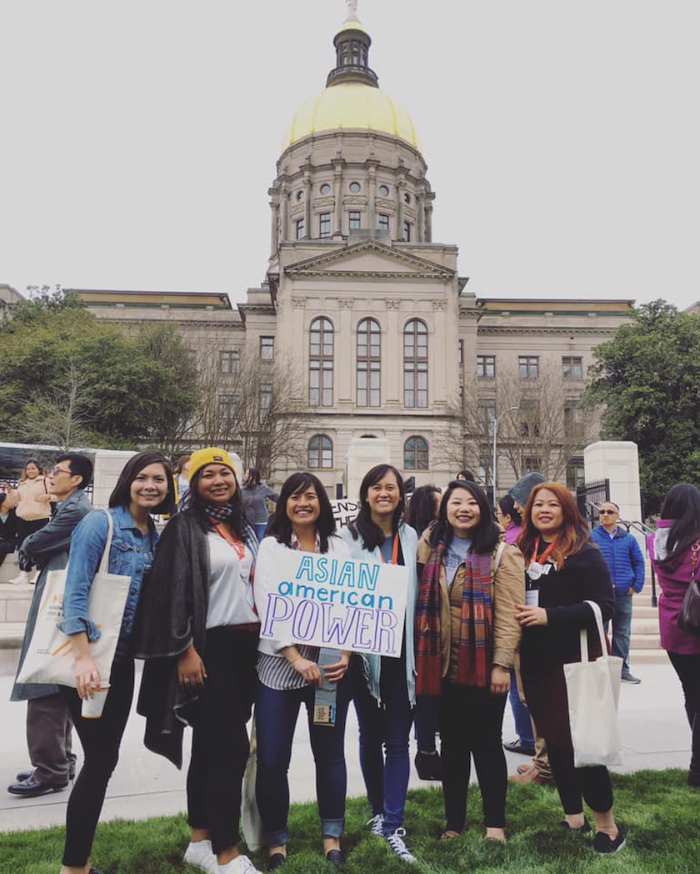 Could you tell us about your professional background and your transition from a lawyer to now an advocate for voting and immigrant rights?
I grew up in Georgia and have lived in Georgia for most of my life. I am a second-generation Vietnamese American, and my parents are refugees who came to the US in the late 1970s. Growing up as a Vietnamese American in the South has been really formative in terms of claiming and developing my political identity as an Asian American. I've always tried to figure out where Asian Americans fit in the story of race in America. I grew up in a mostly white neighborhood and went to a school where my sisters and I were the only Asian Americans, and that gave me insight into what it looks like or what it feels like to be "othered" and then conversely what it feels like to belong.
That has instilled in me a commitment to doing this work in cross-racial solidarity with other communities of color. There were personal and political shifts around the same time that led me to transition from medical malpractice defense work to public advocacy and civil rights litigation in 2017. Personally, I was diving deeper into my parents' migration story. In doing so, I realized that their story is one, not just about personal perseverance and determination, but also a story about public policy. When they migrated to the U.S., the majority of Americans actually opposed the resettlement of Vietnamese and other Southeast Asian refugees. At the same time I was exploring this history, the Governor of Georgia was trying to ban the resettlement of Syrian refugees into our country. I connected these migration stories, and it led me to the question of "Who gets to belong in America"? This also coincided with my work with undocumented high school girls who were prohibited from attending the top five public universities in our state and forced to pay out-of-state tuition at the other universities – a direct result of public policy.
"We have a strong in-person presence in the metro Atlanta area, but using Action Network allows us to really broaden that reach and impact."
Two other key moments, the murder of Michael Brown and the election of Donald Trump, forced me to look inward and think about my — and other Asian Americans'— role and responsibility in building racial equity in this country. The convergence of all of those things was eventually what led me to transition out of my job at a law firm to create more social impact and fight for the world that I would like to see.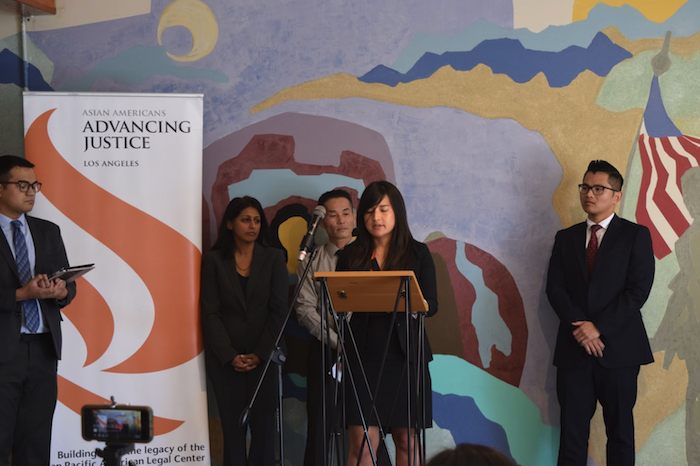 One of your programs is impact litigation; can you elaborate on the importance of impact?
We focus on impact in our litigation work because we want to make long-term systemic change. Our legal work supports individual people by helping them navigate a particular legal challenge that they're facing. But our broader strategy and vision is to create positive impact across communities by attacking systems. We want to change the legal landscape by creating better safeguards and protections for immigrants in the South in a more systemic way.
How do you utilize Action Network or other tool sets to reach those groups?
Using technology like Action Network helps reach people not just in Norcross, Georgia but the entire state of Georgia and beyond. We have a strong in-person presence in the metro Atlanta area, but using Action Network allows us to really broaden that reach and impact. Action Network helps us have more consistent communication with our community supporters. This enables us to engage with our communities and uplift their concerns.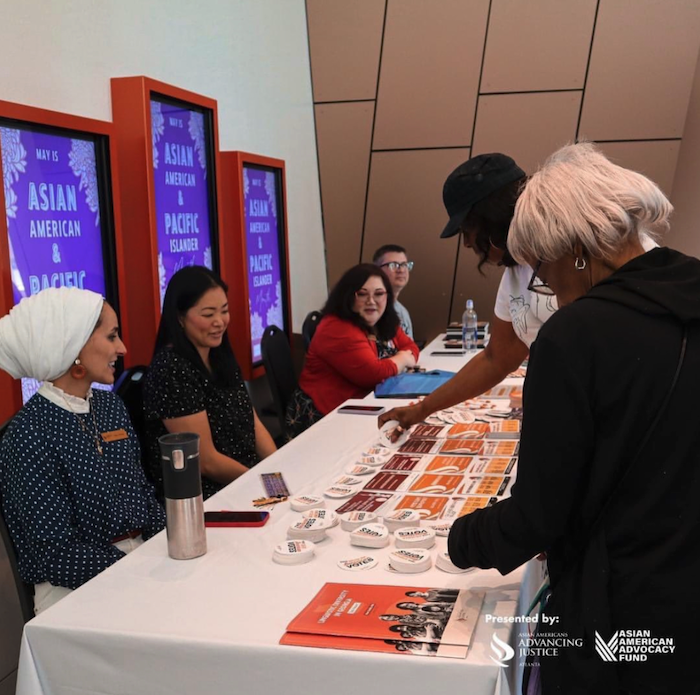 Is there anything that you all are working on that you're excited about that you would like to share? So that anyone who is reading this can support you?
For Asian Pacific American History Month, we're partnering with The Center for Civil and Human Rights on an art exhibit called the "ABCs of AAPIs," which features a number of local Asian American artists and writers. The installation reimagines the alphabet through important Asian American people and cultural concepts. This will take place from May 23 to 28th, the exhibit will be on display at the Gwinnett Stripers Stadium.
I'd also like to uplift our annual gala on September 9, 2023. It's an opportunity for people to come out and support us while also having a good time.
We also host monthly citizenship clinics where we help folks apply to become naturalized citizens.
Also, folks are also encouraged to follow us on Instagram and Twitter for opportunities to get involved or to volunteer.
Thank you to Phi for taking the time to speak with us about such important work!

You can read more about Asian Americans Advancing Justice-Atlanta and get involved at:
https://www.advancingjustice-atlanta.org

To learn more about the digital tools available at Action Network, sign up for a demo here.