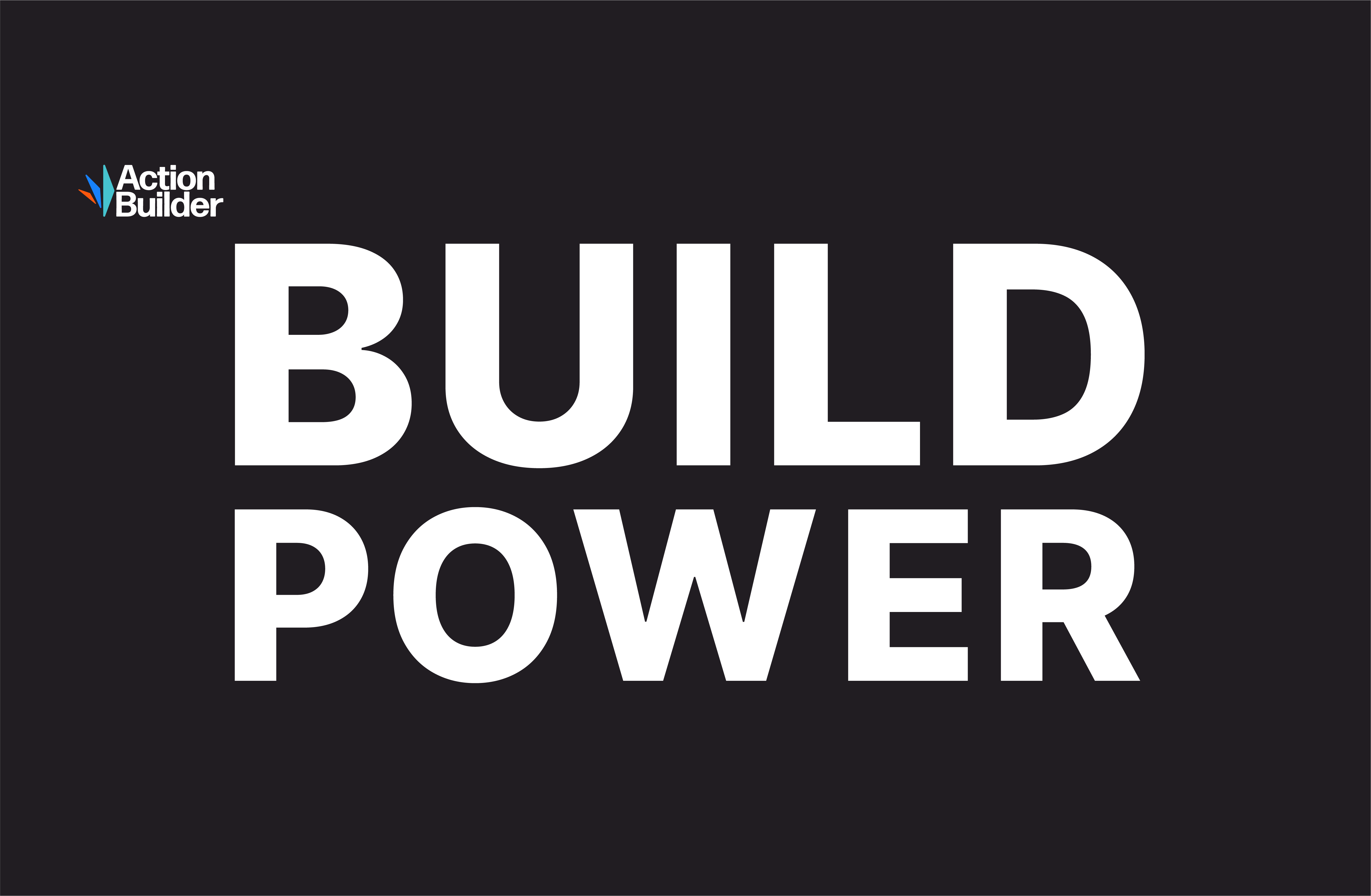 In 2022, our Build Power convening featured organizers scaling their work with Action Builder. From contract negotiations to non-profit labor unions, organizers share insight into a growing movement of labor organizing and community building. Watch all the interviews and trainings from 2022 below.
To learn more about organizers leading the charge join us in New York City and Atlanta for our next Build Power convening.
What organizing looks like in 2023 with Brian Young, Executive Director of Action Network.
Discussion with conductor and union representative Johnny Walker, CSX Railroad Benning Yard SE DC and Secretary, Maryland State Legislative Board SMART-TD. Hear about what was at stake during this year's contract negotiations, what the path forward looks like and a vision for sick leave solidarity.
Erica Iheme, Deputy Director for Jobs to Move America, and Brian Young, Executive Director of Action Network, speak about the role of community building, organizing, and research in creating the future we need.
Thanks to our cooperative development process, organizers across the country have improved core functionality of Action Builder and added new features we know you'll love. Our Director of Product Strategy, Martha Grant, runs through Action Builder's new features and a preview of what's to come in 2023.
Lauren Byers, Service Unit Director at United Faculty of Florida, shares how they've used constant organizing on campus and off to fight back against bad legislation and a dastardly attempt to eliminate the union from campuses across the state.
Hear from Amy Chin-Lai, VP of Representation at the Nonprofit Professional Employees Union (NPEU) and Solutions Engineer at Action Network, Nrithya Anukonda of Campaign Workers Guild, and Hayley Brown, President of NPEU and Research Associate at The Center for Economic and Policy Research about what it means to unionize as part of the progressive movement — and why you should unionize your workplace.
Maximillian Alvarez of the Working People Podcast recorded the first live episode in front of an audience! Hear from Michelle Valentin Nieves of the Amazon Labor Union and Harry Marino of the Major League Baseball Players Association about the incredible worker organizing victories for Amazon workers and minor league baseball players.