The Utah Democratic Party — like most state parties — has more work than resources. Staff time is tight, and the services it can offer its county parties are few. Lauren Littlefield, Executive Director of the UDP from 2014–2017, describes this common dynamic: "We ask a lot of county parties — we ask them for volunteers all the time, GOTV operations around Election Day, so many things — and it's hard to find things that we can give them."

For years, UDP struggled with email CRMs that did nothing to alleviate those problems. The party worked with Salsa, NGP-VAN, and NationBuilder, and had similar results with each: they worked (more or less), but staff had to spend too many precious hours setting up emails, building reports, and creating actions. The connection between the state parties and county parties were essentially non-existent on the platform, barely allowing for any coordination and adding no efficiency. They investigated Blue State Digital and found no answers there, either.
Then, going into the 2016 election cycle, Utah became the first state party to adopt the Action Network. Nearly instantly, their situation improved.
"Action Network gave us everything we wanted. It actually gave us more than we wanted, things we didn't even know we could do. And it's still getting better."
"When we were on Salsa, our communications director would get 5–6 calls a week from county parties asking for support in using the tools," recalled Littlefield. "When we started using Action Network, we created a simple demonstration video to help on-board people, and I don't think we got 20 calls the entire cycle. And almost all of them were about things like, 'the image I created doesn't look good in Outlook,' not anything about the tools themselves. The interface is just so intuitive."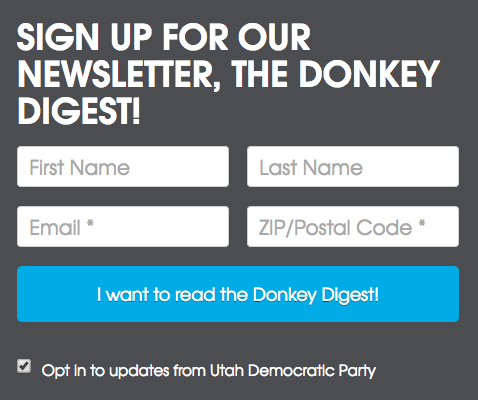 Communications staff had to spend far less time on the mechanics of using the tools and could spend far more time on the strategy of constructing good messages and planning impactful actions.
The political benefits with their county parties were perhaps even more important. The state party used Action Network's robust networking tools to create a federated structure on the toolset, with the county parties nested underneath the state party. On Action Network's system, 'parent' groups can syndicate content and data down to 'child' groups. For example, Utah's communications director could create an email and syndicate it down to the draft folders of county parties. Then the counties could simply change a few words to localize it, change the email to be from them, and send it out to their lists.
And data can move up and down the networks, allowing the state party to populate the lists of the county parties with more contacts as they come in, as well as providing a window into their actions and progress.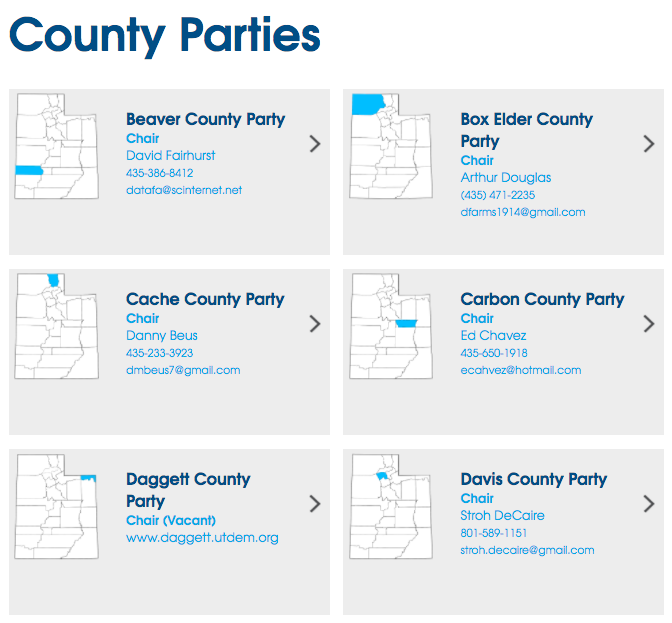 "We don't have much to offer county parties, so the ability to provide them with a toolset that they actually like and to populate their email lists with more contacts has been invaluable. Action Network is a tangible thing we can offer them," said Littlefield. "And I feel like we've not even utilized the platform to its full extent yet. I am very excited about the new Ladders tool to automate emails, for example."
When asked for any drawbacks or missing pieces in Action Network, Littlefield reported only one: "I wish it integrated with the voter file. But I know that's not up to Action Network."
Overall, she said, "Action Network gave us everything we wanted. It actually gave us more than we wanted, things we didn't even know we could do. And it's still getting better."
---
#ANPartner Case Study: Utah Democratic Party builds power with county parties was originally published in Powering Progressive Movements on Medium, where people are continuing the conversation by highlighting and responding to this story.