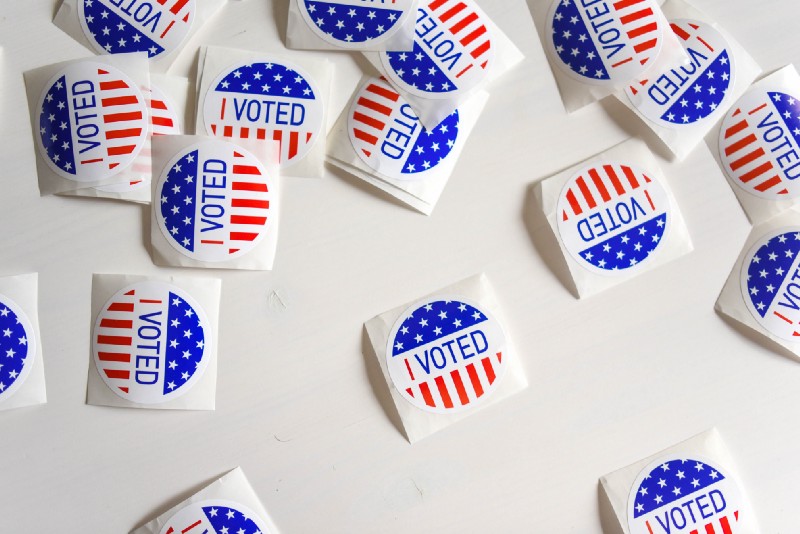 On Tuesday, November 8th, millions of voters across the U.S. will cast their ballots in the midterm elections.
If you're reading this, chances are you already know what's at stake, and you're probably already working on a campaign, volunteering, or thinking about volunteering in the coming months. So first off, THANK YOU for all that you do. Your work is vital to building a fairer, more just world for all of us.
As a mission-driven organization, we're proud to build the tools you need to elect more progressives in 2022 and beyond. Through our cooperative development model, we build tools hand-in-hand with our Development Partners at the AFL-CIO, Daily Kos, and the DNC, ensuring that our tools work for the folks on the front lines of our movement.
Here are a few of the Action Network & Action Builder features that campaigns working to elect progressives — from the local level to the national level — find most useful:
Optimize your fundraising with the ActBlue-Action Network Sync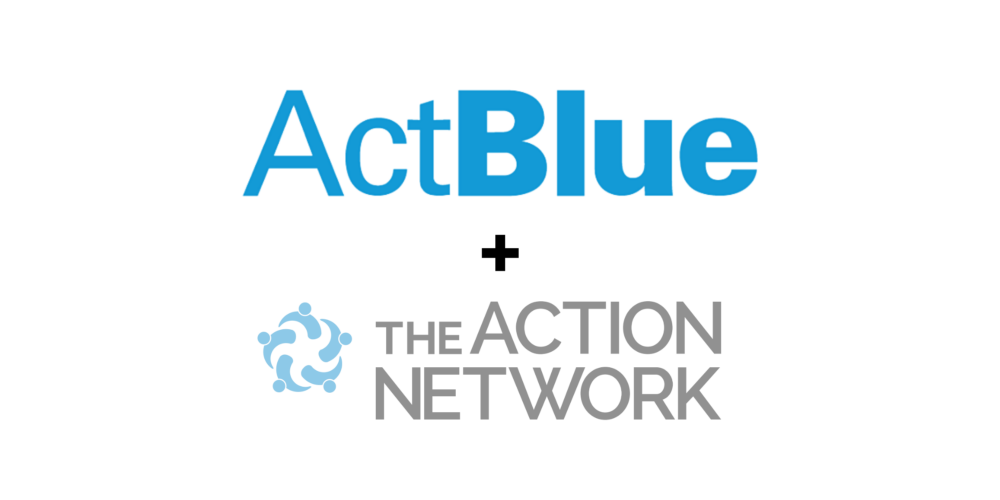 We developed the ActBlue sync with our Development Partners at the DNC to help Action Network partners raise more money on ActBlue than ever before.
Use the ActBlue sync to:
Track your ActBlue donors and amount raised on Action Network
Track donation data to specific emails
Break out donations statistics by email test variant
Track and target your ActBlue express lane donors
Track your ActBlue donors to the fundraising pages they donated to
The ActBlue sync is available to all current Action Network partners. Read more about the features included in the sync here, and check out the instructions for setting up the sync here.
Personalize your emails & mobile messages with Personalization Datasets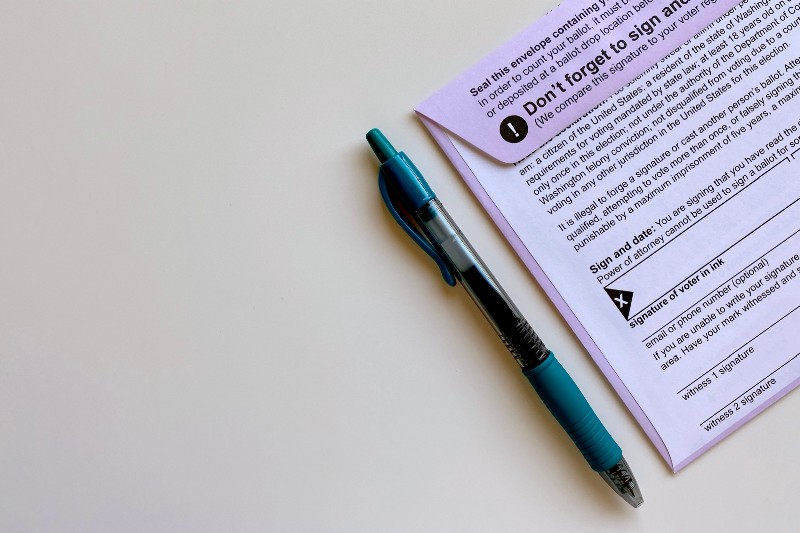 With Personalization Datasets, you can relate content (like absentee voter information) to a field (like state) and output that content in an email, mobile message, or ladder using a clip that we create for you (automatically!). Essentially, this feature makes it much, much easier to send personalized emails and mobile messages to your activists.
Check out an example of how you might use this feature to send every supporter on your list information on absentee voting in their state, all in one go, here.
Build a mobilizing-to-organizing pipeline for deeper powerbuilding with the Action Network & Action Builder Integration

Use the Action Network & Action Builder Integration to quickly move your supporters into Action Builder, our powerful, easy to use organizing tool. Someone RSVPs for an event or signs up to volunteer? You can now use Action Builder to quickly give them a call and have the one-on-ones and follow ups to build strong, deeply rooted relationships.
Data moves both ways, so information gathered in one-on-one conversations and recorded in Action Builder appears in Action Network as well. Use it to kick off a ladder of automated mobile messages or emails using Action Network tags, whether to automatically remind supporters of upcoming events they've RSVPed to, ask them to donate, or encourage them to recruit more folks to your cause.
Learn more about the Action Network & Action Builder Integration here, and get started with Action Builder here.
Supercharge your mobilization efforts with dual-channel engagement
Mobile Messaging is fully integrated into the Action Network tools you already know and love, with all of the advanced features like segmentation, automation, and testing that you're used to with our mass email tool.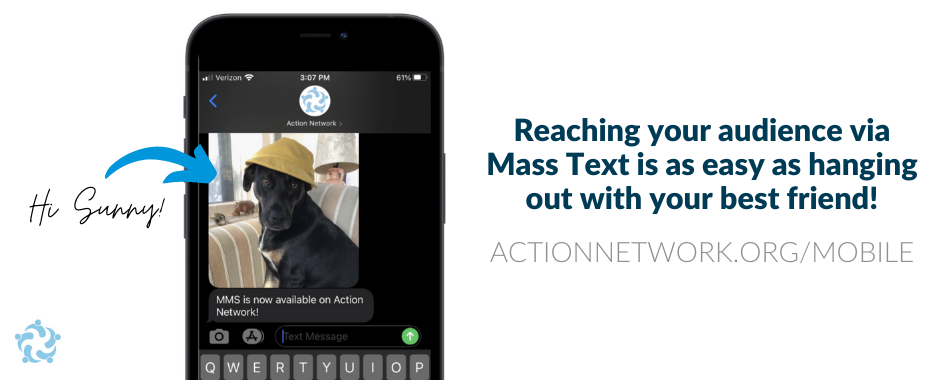 Mobile messaging is an effective way to support the digital mobilization actions you currently use to engage your supporters. Following up an email ask for a donation with a mobile message, for example, might be the nudge a supporter needs to make a contribution. The same can be said for petitions, event RSVPs, letter campaigns, and more — repeating your ask through another channel reinforces your message and keeps your ask top-of-mind.
Our Mobile Messaging Guide has everything you need to get your program started, including:
☑️ Tips on incorporating mobile messaging into your digital program
☑️ How to choose the right type of number
☑️ How to design your mobile messaging program for maximum results
☑️ A mobile message checklist
☑️ And much more!
Download your free Mobile Messaging Guide here, and sign up for our next live Mobile Messaging demo here.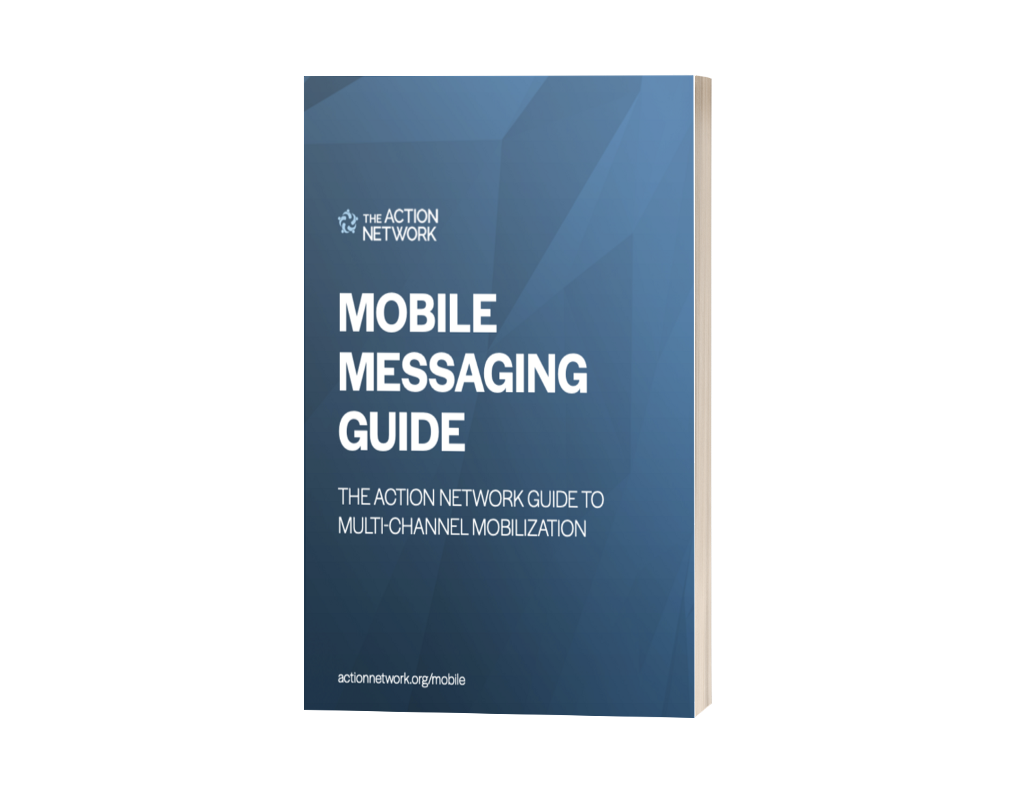 Build your list with Text-To-Take-Action
'Text-to-join', 'text-to-take-action', 'keyword texting' — it goes by many names, but it means the same thing: people can take action with just a text! Text-to-take-action enables you to build sophisticated mobile messaging programs with supercharged list-building capabilities and even more ways for your supporters to take action.
Just add a keyword to one of your petitions, forms, or events — something like SIGN, JOIN, or RSVP. When anyone texts the keyword to your short code or toll free number, they'll be taking action on that petition, form, or event, and they'll be subscribed to your mobile list as well. Then, using Ladders, you can send a thank you text, make a donation ask, or collect additional info from your new activist (automatically!). It's that easy!
Read more about Text-To-Take-Action — and check out a few mobile Ladder templates to inspire your program — here. Learn more about Action Network Mobile Messaging here.
Of course, these five features are only the tip of the iceberg when it comes to the Action Network, Mobile Messaging, and Action Builder tools that campaigns use to elect progressives.
Feel free to reach out to us with any questions at join@actionnetwork.org, or join us for one of our live demos:
️➡️ Click here to sign up for our next Action Network demo
➡️ ️️️️Click here to sign up for our next Mobile Messaging demo
➡️ Click here to sign up for our next Action Builder demo
Again, THANK YOU for all that you do. Your work is vital to building a fairer, more just world for all of us.