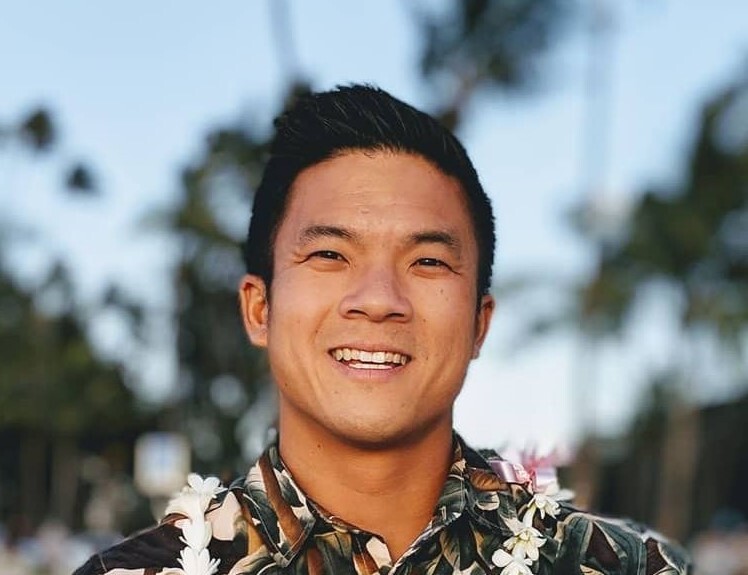 Communications Workers of America, CWA, represents workers in telecommunications, customer service, and myriad other employment sectors in the United States. CWA is a diverse union striving to protect workers' rights and build labor power in a multitude of sectors of the economy, all the while continuing to build labor solidarity and collective worker power.
As one of the United States' largest labor unions, CWA processes a seemingly endless stream of information and data, a task that takes not only time and energy but also patience and care. To this end, I sat down with Tim Zhu, Senior Data Specialist at CWA, and learned how he and CWA have integrated Action Builder into their campaigns. During our conversation, I learned how Tim and his team use Action Builder—and the Action Builder API—to help keep track of all that data.
Internal as well as external organizing are important parts of your work. Could you give me a rundown of what those look like at CWA?
Communications Workers of America has an enormous base, and as the economy continues to grow and diversify, more and more people become 'communications workers' in a rapidly expanding career and economic sector.
Tim Zhu tells me: "Broadly speaking, we have workers we already 'represent.' Those are workers that we have already negotiated a contract with their employer and we have a right to represent. External organizing [happens] in a workplace where they don't actually have a recognized union, whether through voluntary recognition or something like an NLRB election or a Card Check. We're fighting to get more people [involved] so that we can reach a majority and get bargaining rights for these workers."
Both internal and external organizing are crucial to CWA's mission, as they continue to grow how many workers they represent. But just because workers have assured a union contract doesn't mean the work is over, or that organizing is a one-and-done, check-the-box action.
Like Tim says, "It's a constant process where we are trying to build solidarity within the unit; we're trying to get members involved so that they're active and mobilize and fight for their rights within the workplace."
CWA commits itself to being a voice for workers. For Tim and others at CWA, this work not only means supporting workers and ensuring that worker-employer contracts are being adhered to, but it also means committing to outreach with workers outside of formal frameworks like a collective bargaining agreement (CBA). As Tim puts it, "building up membership density within existing units or mobilizing for an upcoming contract fight" is a crucial part of finding success for CWA.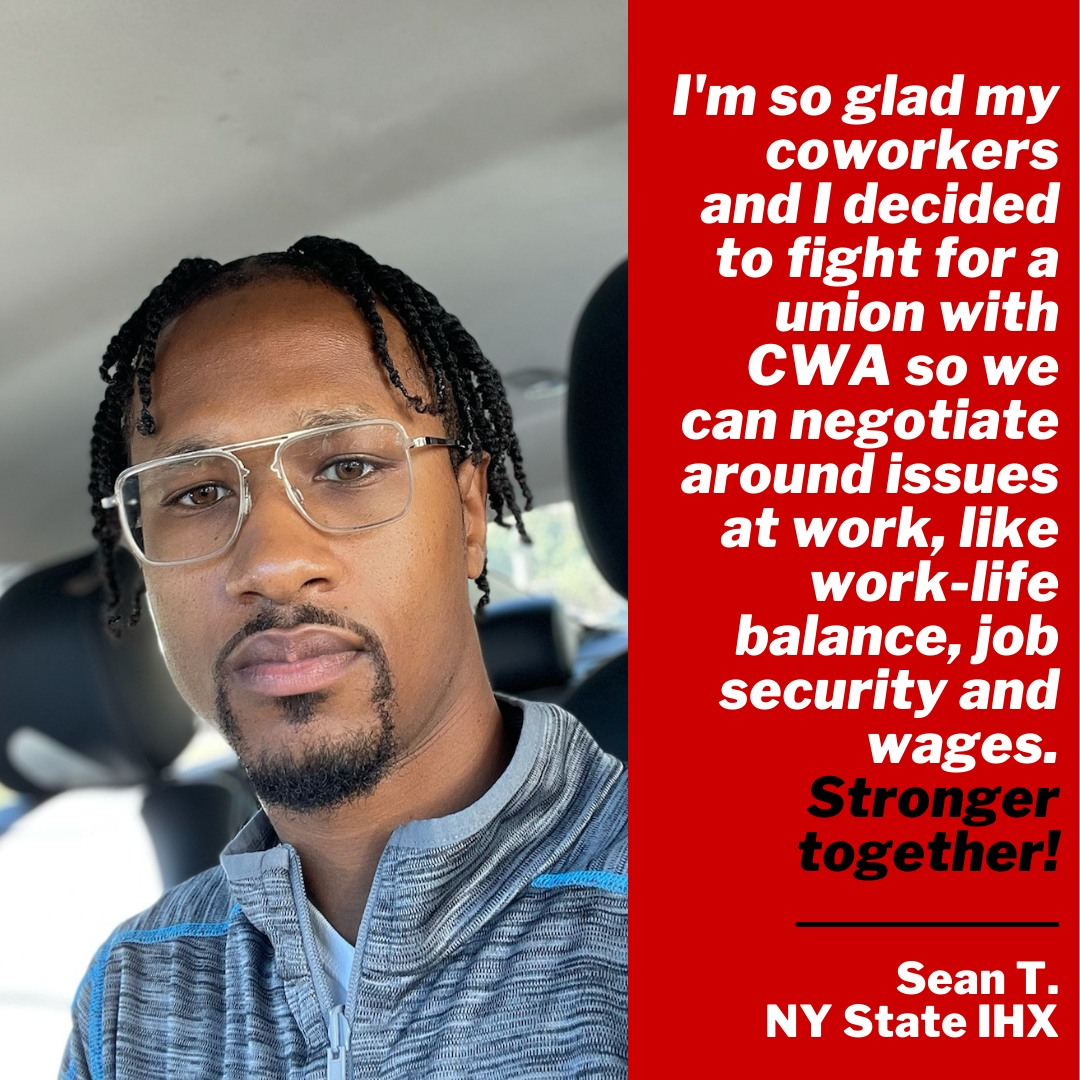 So, it really sounds like you and CWA are handling and organizing mountains of data for every campaign. How does Action Builder play a role in that?
Tim Zhu put it quite frankly: "You can get very lost."
Within an organizing unit with possibly tens of thousands of workers located all around the country, the clutter can become confusing as people are in constant motion, and so too are their job titles, phone numbers, and email addresses.
"It becomes a challenge that needs to be managed in a systematic way," says Tim. "Action Builder helps in terms of keeping our data clean and reliable."
How do you use Action Builder in your role at CWA? It sounds like you're managing some of the infrastructure and behind-the-scenes organizing. What does that look like?
Tim shared that much of his role has to do with cleaning and maintaining CWA's backend, ensuring that the data they store on Action Builder is accurate, reliable, and accessible across CWA's organizing campaigns.
Tim is also involved with training activists and organizers involved in CWA's campaigns on how to use Action Builder. Tim shared with me that making assessments and keeping track of notes are some of the Action Builder features he focuses on during his trainings.
CWA is integrated with Action Builder through the Action Builder API. How does that factor into your work?
"The API is huge! I get data from all kinds of sources, so many different databases that we try to keep track of. Having access to the API means that I can script a workflow that saves me a lot of time in the long run. It's also more reliable [to use the API] than if you're manually updating, which can lead to human error."
For Tim, one of the most crucial benefits of using the API is its reliability and accessibility. He told me, "[The API] is reliable and saves you hours upon hours of drudgery so that your lists are as clean as possible."
The Action Builder API also comes in handy when a campaign has a lot of different data coming in, Tim told me. As workers move around the country, especially as work-from-home arrangements become more popular and widely available, workers change their physical addresses, cell phone numbers, and sometimes even names.
"It happens," laughs Tim. "One thing that the API has helped with is that previously, if you moved around five times, eventually your profile would show five different addresses. The API allows me to modify [instead], so I can keep that source [of information] clean."
Being able to edit or replace information on an Action Builder profile, instead of cluttering an existing profile with appended information, saves Tim a lot of time. This might seem negligible when we think of a small, community campaign, but in campaigns the scale that CWA manages, with often tens of thousands of workers, time is a precious commodity.
"The individual activity stream contextualizes where progress is being made; it lets us see where the momentum is."
Especially when you deal with high volumes of data, keeping information clean and organized gets infinitely more complex. What other recent Action Builder features have been really impactful for you?
"The person-level activity stream! Being able to see when tags are applied to people is going to be huge in terms of seeing a person at certain points in time, [and] that's really important."
The person-level activity stream shows every update made to an individual's Action Builder profile—tags, changes to personal information, etc.—and is a helpful feature for contextualization. Through the activity stream, you can see what is happening with an Action Builder connection over time and understand why a tag was applied to a profile, for example.
"The individual activity stream contextualizes where progress is being made; it lets us see where momentum is in a campaign and where we should invest more resources," says Tim. Having a holistic overview, not only for a campaign at large but also for an individual, is crucial and allows leaders in Action Builder campaigns to build real, interpersonal relationships with organizers, especially in large-scale, national campaigns.
What campaign are you particularly excited about right now?
"We have an AT&T campaign we've been running out of Action Builder. We are already representing 80,000 AT&T workers, but there's one unit of workers called In-Home Experts that are also sales workers. About 4,000 of these workers have been excluded from our unit, but we recently reached an agreement where we're working on bringing them into the unit and have them become new members of CWA. This has been really exciting, and we're working on a state-by-state basis; there's In-Home Experts in something like 30 states in the U.S., so it's truly a national campaign."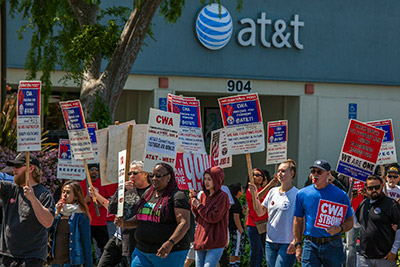 Thank you to Tim Zhu of Communications Workers of America for sharing your work and your experience with Action Builder. We are proud to know that Action Builder, and the Action Builder API, are accessible tools to keep data clean and help build success for organizing campaigns that put workers' voices first.
To learn more about the many Action Builder features that can help power your organizing campaign, join one of our live trainings! Click here to check out the monthly training schedule and sign up.
Learn more about Communications Workers of America: